Ex-BioWare boss says developers need to be more transparent with content schedules
Aaryn Flynn believes some developers have "underdelivered and overpromised"
Former BioWare GM Aaryn Flynn has said game developers need to be more transparent with their post-release content schedules in the post-pandemic environment, to avoid disappointing their players.
The past 18 months has seen a significant number of blockbuster games delayed, as large studios struggle with disruption to their production schedules caused by the pandemic, partly caused by a change in working environment but also a rise in competition for experienced staff.
The situation has seemingly affected live service games, with many titles such as Halo Infinite and Battlefield 2042 delaying post-launch content and stretching the gap between seasons to as much as six months.
Speaking to VGC, Inflexion CEO Aaryn Flynn – best known for his 20-year career at BioWare – said he believed players are mostly "fair" with their response to development timing, but claimed that many developers had overpromised in terms of what they could deliver within a certain timespan.
"I think players are ultimately pretty fair," he said. "They want games to be great, they want them to be polished, and they want experiences to be respectful of their time.
"I think our industry has underdelivered and overpromised on some of those things. A lot of times when you see disappointed players, it's often because a studio or team has set an expectation that they can't hit. I get that… I can relate to that."
Flynn was in charge at BioWare when it launched live service game Anthem, a rare misstep from the veteran studio which was ultimately shelved post-release.
The CEO said his Inflexion team – which is also comprised of many other BioWare veterans – had learned "valuable lessons" from their past work and agreed that developers needed to be more transparent, especially in a post-pandemic industry.
"It's about being honest about this stuff and just saying, 'this is where we're at… some of these things are hard and we'd rather spend a little longer giving you something great than something compromised earlier'," he explained.
"Again, I think the vast majority of players want that too. Players have so much choice now… they're going to go play something else in the mid-term if you don't have content, and that's a good or bad thing for certain studios."
Inflexion's debut title, the shared world survival game Nightingale, is scheduled to release via Steam Early Access in Q4 2022 – one of few major titles currently on the release schedule this side of Christmas.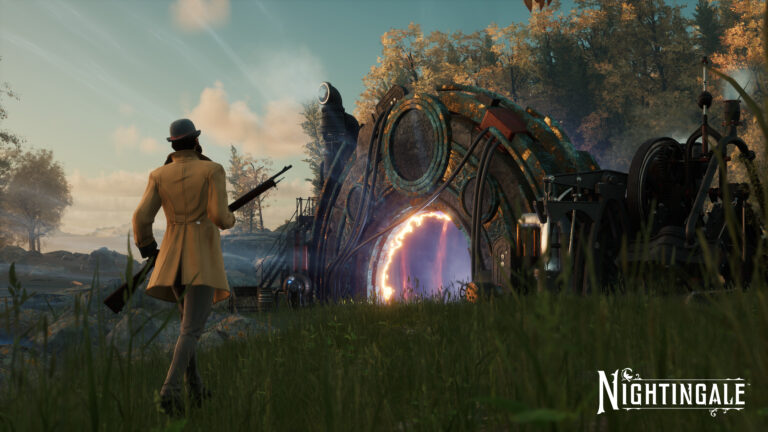 Commenting on the current slate of game releases, Flynn told VGC he was "not surprised at all" that developers had seemingly been disrupted by the effects of the pandemic.
"Developers are always trying to make the best game possible, they're always trying to improve themselves and improve the experience for players. Then you just add in the massive complication of two years of global stress of the pandemic, working from home and people getting ill, changing work paradigms… it's bound to echo for some time, I think."
He added: "I'm a big fan of the saying, 'the elastic band is not going to snap back all the way'. We are all grappling with the new reality of this, but at the same time we know what's more difficult and what we can keep from the old way of doing things.
"I'm just not surprised at all that it's already challenging to make huge, ambitious projects like these games, and then to have the totally unplanned wrinkle of the covid pandemic."