Everywhere studio Build a Rocket Boy 'not dismissing new tech' like blockchain
Studio responds to NFT and cryptocurrency speculation following release of debut trailer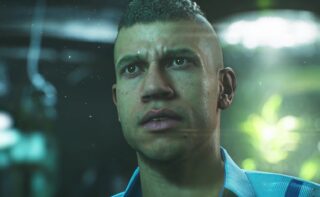 The studio behind Everywhere, the new game from former Grand Theft Auto producer Leslie Benzies, has said it's not dismissing technologies like blockchain, amid speculation the title could support NFTs or cryptocurrencies.
Edinburgh-based Build a Rocket Boy premiered the first trailer for its debut title Everywhere during Gamescom Opening Night Live on Tuesday, when it also confirmed plans for a 2023 release.
Following Everywhere's rather mysterious reveal, which left players with more questions than answers, eagle-eyed fans noticed that the studio is currently hiring for several blockchain-based positions.
These include a senior backend programmer, smart contract developer and a test engineer. This in turn led to speculation that the game could support NFTs or cryptocurrencies.
In a Reddit post addressing the speculation, Build a Rocket Boy said Everywhere is being built on Unreal Engine 5 and not the blockchain, but that the company isn't dismissing such technology.
"We're seeing some conversation on NFTs/Cryptos that are prompted by some of our open positions on our website," a studio representative wrote.
"These are research positions, as we do not like dismissing new technologies only because others haven't found a solution for them yet. We are building Everywhere on Unreal Engine 5, not the blockchain. We are creating a new world for players, where we come together to play, watch, create, share, and so much more!
"We hope this helps clarify some of the speculations around this topic."
Tuesday's Everywhere trailer offered the first proper look at a game that has been shrouded in secrecy despite being in development for several years.
An investor document spotted earlier this year gave the most detailed information before now, describing the game as a "real-life Ready Player One", referring to the book and movie about a virtual reality open world.
The document, by investor Galaxy Interactive, calls Everywhere an "open world AAA game with a multiplayer experience incorporating a multi-chapter epic narrative, user-generated content through a 'virtual sandbox' where players can create their own worlds, and deep social and streaming integrations".
Related Products
Other Products
Some external links on this page are affiliate links, if you click on our affiliate links and make a purchase we might receive a commission.