Epileptic Cyberpunk 2077 reviewer warns they suffered 'a major seizure' while playing
UPDATE: CD Projekt says it will add an in-game warning and is investigating a "more permanent solution"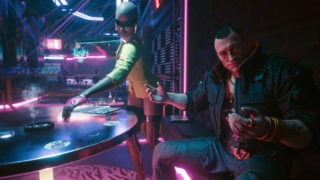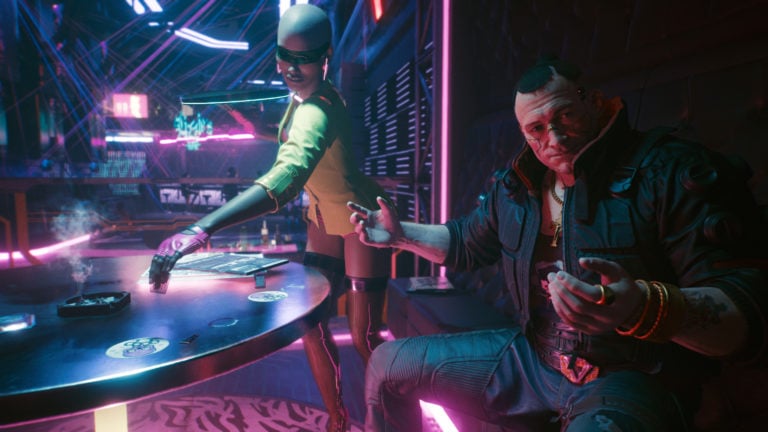 A game critic has warned that CD Projekt Red's Cyberpunk 2077 features several epileptic triggers which could cause seizures in vulnerable people.
Game Informer's Liana Ruppert said she suffered one major seizure and felt several moments where she was close to another one while playing 2077, due to several in-game visual effects.
At release, Cyberpunk 2077 does not appear to carry an epilepsy warning and it's not clear how the offending scenes passed through platform holders' certification processes.
UPDATE: UK charity Epilepsy Action has called for urgent updates to Cyberpunk 2077, following Game Informer's report.
Louise Cousins, Epilepsy Action's director of external affairs, said in a statement issued to VGC: "We are alarmed and saddened that a game reviewer had a seizure triggered by Cyperpunk 2077, before it was even launched.
"The game features rapidly blinking lights and other animations that could cause seizures in people with photosensitive epilepsy. These features are unsafe and should have been avoided to make the game more accessible.
"With huge demand and excitement building for its release, it may pose a serious risk to people with photosensitive epilepsy. The developers CD Projekt RED should consider how they can update the game to make it safer. A disclaimer warning at the beginning isn't enough."
UPDATE 2: CD Projekt has said it's planning to add an in-game epilepsy warning and is investigating a "more permanent solution" to the issue.
ORIGINAL STORY CONTINUES: In a guide for epileptic users who wish to play the much-anticipated game, Ruppert warned of several visual elements and dangerous scenes that could be triggers for epileptic players.
"During my time with Cyberpunk 2077, I suffered one major seizure and felt several moments where I was close to another one," Ruppert wrote.
"I kept going because I made that decision to, and I feel like that decision helped me sort of slap together a small little guide for players wanting to take part in this game for fear of missing out."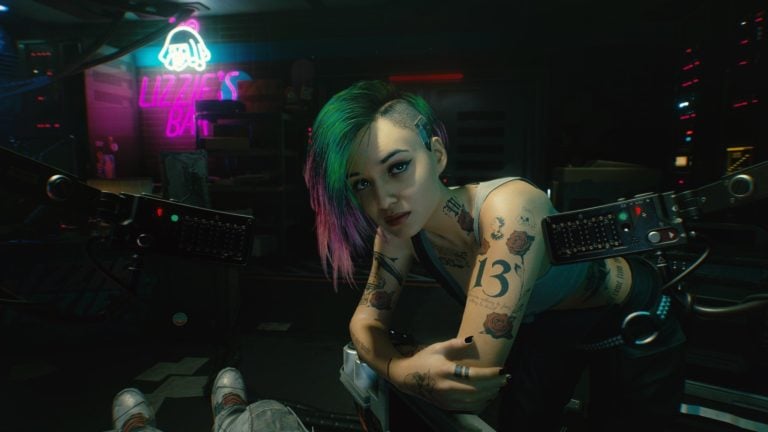 She added: "Cyberpunk 2077 is about hedonistic excess. Much like the tabletop game that inspired the open-world RPG, everything is brighter, louder, and more in your face.
"Pair that with the reliance on technological interfacing, and some triggers were expected. With Cyberpunk 2077, however, there are a lot that you need to be aware of."
Cyberpunk features many red glitching animations and interactions with the character Johnny Silverhand which see him highlighted with a flickering blue glitch effect.
Ruppert recommended that epileptic users look away from the screen during these scenes, turn down their screen brightness or adjust colorblind modes.
The most troublesome scene highlighted by the reviewer is a story sequence involving the Braindance headset.
"BD's allow players to interface with memories, often of the deceased, by plugging into a mainframe and diving in," Ruppert explained.
"Pretty much everything about this is a trigger and this is something that caused me to have a grand mal seizure when playing to help with our review. This is also a trigger on many levels, starting with the device itself.
She added: "The headset fits over both eyes and features a rapid onslaught of white and red blinking LEDs, much like the actual device neurologists use in real life to trigger a seizure when they need to trigger one for diagnosis purposes.
"If not modeled off of the IRL design, it's a very spot-on coincidence, and because of that this is one aspect that I would personally advise you to avoid altogether.
"When you notice the headset come into play, look away completely or close your eyes. This is a pattern of lights designed to trigger an epileptic episode and it very much did that in my own personal playthrough."
Reacting to Ruppert's report, the COO of gaming disability charity Able Gamers, Steven Spohn called on CD Projekt Red to investigate the issue.
"I am deeply disturbed by the reports I am seeing from fellow disabled gamers," he wrote. "People are reporting migraines, dizziness, and light sensitivity from this kind of lighting. @CDPROJEKTRED I hope you look into this. No one should have to risk having a seizure to play a videogame."