Epic says Fall Guys 'remains a priority' at Mediatonic after reports of widespread layoffs
The UK studio was reportedly a major casualty of wider job cuts at Epic Games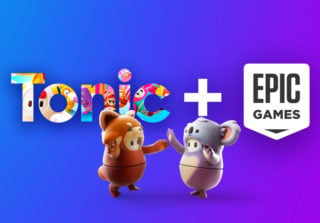 Epic Games has said Mediatonic's work on Fall Guys remains a "company priority" following reports that the UK studio had been hit hard by layoffs.
Fortnite maker Epic confirmed on Thursday that it planned to lay off around 830 employees, or 16% of its total workforce.
Mediatonic, which was acquired by Epic in 2021 and employed some 300 developers, "was hit very hard" by the layoffs, according to Bloomberg's Jason Schreier, who broke the news of mass cuts at Epic ahead of the company's official announcement.
Some reports initially claimed that the entire Mediatonic team was being laid off, but Epic denied this in a statement to VGC.
"This is false," a spokesperson said. "Mediatonic's work on Fall Guys continues to be a company priority".
The wider job cuts at Epic were announced in a memo to staff from CEO Tim Sweeney, who claimed they would financially stabilise the business.
"For a while now, we've been spending way more money than we earn, investing in the next evolution of Epic and growing Fortnite as a metaverse-inspired ecosystem for creators," he said.
"I had long been optimistic that we could power through this transition without layoffs, but in retrospect I see that this was unrealistic.
"While Fortnite is starting to grow again, the growth is driven primarily by creator content with significant revenue sharing, and this is a lower margin business than we had when Fortnite Battle Royale took off and began funding our expansion.
"Success with the creator ecosystem is a great achievement, but it means a major structural change to our economics.
"Epic folks around the world have been making ongoing efforts to reduce costs, including moving to net zero hiring and cutting operating spend on things like marketing and events. But we still ended up far short of financial sustainability.
"We concluded that layoffs are the only way, and that doing them now and on this scale will stabilize our finances."