Epic opens new studio with Rogue Squadron dev bosses
Cologne studio to explore media and streaming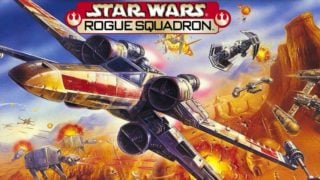 Epic Games has opened a new studio helmed by the founders of Star Wars: Rogue Squadron developer Factor 5.
Julian Eggebrecht and Achim Moller will lead the Epic Games studio in Cologne, Germany, which is said to have been set up to explore "emerging forms of interactive media and streaming technologies."
Factor 5 was an active developer during the 00s and 90s, best known for its Nintendo Star Wars games but also Turrican and PS3 exclusive Lair.
The studio was forced to close its American operation, Factor 5 Inc, in 2009 following the disappointment of Lair, which turned out to be its final release.
Prior to joining the new studio, Epic claims the Factor 5 team has been working with Netflix, Amazon, and Hulu on media delivery technology, as well as serving as tech partners for both Nintendo and Sony.
"At the core of Epic's success are highly-skilled and passionate individuals," said Eggebrecht, who will be director of online technology at Epic Games Cologne.
"Germany is a nation at the forefront of technology and we look forward to extending our local presence as we fill newly created roles and hire exceptional talent."