Epic Games Store reveals more free games and launches summer sale
Tacoma and Next Up Hero are free now, with three free games coming next week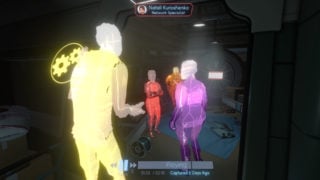 The Epic Games Store's latest free titles are now available to download, and next week's free games have also been announced.
Tacoma (normally £14.99) and Next Up Hero (normally £14.99) are free to download until Thursday July 30 at 4pm BST/11am ET/8am PT.
They'll be replaced by 20XX, Barony, and Superbrothers: Sword & Sworcery EP, which will be free to download from July 30 until August 6.
The Epic Games Store's free games promotion, which launched alongside the storefront in December 2018, will run throughout 2020.
The digital storefront has also launched its summer sale, which features savings of up to 75% on selected titles until August 6.
The Epic Games Store recently hit 61 million monthly active users on PC thanks to a promotional campaign called The Vault, which saw it give away a series of high-profile free games including Grand Theft Auto V, Borderlands: The Handsome Collection, and Civilization 6 between May 14 and June 18.
It was announced this week that Rocket League will adopt a free-to-play model when it moves from Steam to the Epic Games Store this summer.
Epic Games acquired Rocket League developer Psyonix in 2019.