Epic Games Store reveals latest free titles
Digital marketplace also launches spring sale featuring discounts of up to 75%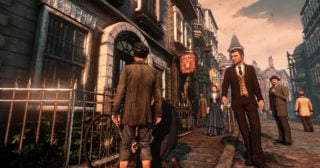 The Epic Games Store's weekly free game promotion has been updated to include several new titles.
Four games are currently free to download – Totally Reliable Delivery Service until April 8, and Drawful 2, Gone Home, and Hob until April 9.
Epic has also announced that Sherlock Holmes: Crimes and Punishments be free to download for one week beginning at 11am ET / 8am PT / 4pm GMT on April 9.
The Epic Games Store's weekly free game promotion, which launched alongside the storefront in December 2018, will run throughout 2020.
The digital marketplace also launched a two-week spring sale on Thursday, which runs until April 16 and features discounts of up to 75% on selected games including multiple Ubisoft titles.
Epic Games recently launched its own publishing label with upcoming projects from Remedy (Control), Gen Design (The Last Guardian) and Playdead (Inside). Epic Games Publishing will offer "the most developer-friendly terms in the industry" so that creators can "focus on making great games", the company said.
The terms of its publishing deals include full creative freedom and IP ownership for developers. Epic will front all development costs and share profits 50/50 once these costs have been recouped.