Epic Games Store error stops some users downloading GTA V free
Store has been experiencing issues since the launch of the Rockstar game promotion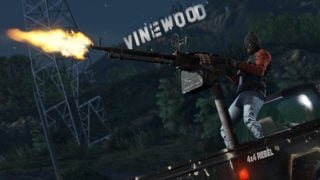 Epic has acknowledged that some users are currently unable to download free games through the Epic Games Store.
The issue has come up since it started offering Grand Theft Auto V free through the digital marketplace this week.
The Epic Games Store crashed on Thursday shortly after the promotion went live, and further problems have cropped up since.
Epic said on Friday: "We're aware that some users are encountering the following error message on the Epic Games Store: 'Your account is unable to download any more free games at this time.'
"If you receive this error, please wait 24 hours. You should then be able to proceed with downloading the game."
Update, May 17: Rockstar says it's working to fix issues with services including the Rockstar Games Launcher and Social Club caused by "extremely high player volumes" following the GTA V giveaway.
Original story continues: Grand Theft Auto V: Premium Edition, which normally costs £24.99, will be free on the Epic Games Store until May 21, when it will be replaced by a mystery game.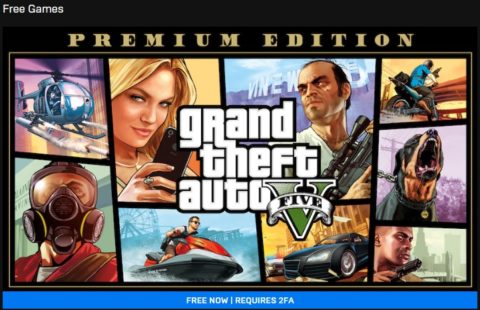 The Epic Games Store's weekly free game offer, which launched alongside the storefront in December 2018, will run throughout 2020.
Free titles on the Epic Games Store now "periodically" require that two-factor authentication be activated on users' accounts before they're able to be claimed.
The Epic Games Store is currently running a 'Mega Sale' offering up to 75% off selected titles until June 11, including Control for £23.99, Borderlands 3 for £24.99 and Assassin's Creed Odyssey for £16.49.
It's also offering registered users a free $10/£10 coupon. Every time you use a $10/£10 coupon on an eligible game or add-on priced $14.99/£13.99 or above during the 'Mega Sale' you'll receive an additional $10 coupon.