Epic Games Store details upcoming social features including new party system
Player cards, improved search and more coming this month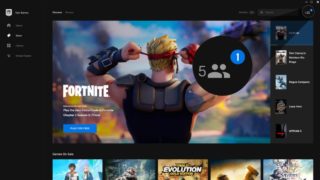 Epic has outlined its vision for the future of social features on the Epic Games Store, including details about its party system, which is "coming soon".
The party system will let players form a group and communicate via voice, text and other means, including sharing game highlights.
An entire party can jump into a game together, or some of the party can enter a game while the other members remain in conversation with the group. "A simplified view of the party will be toggleable while in-game, showing party members and their status," Epic said.
The system will include an active party window offering each member a variety of audio and video options and there will be no party owner, meaning the group won't disband if someone leaves.
"We want to transform the Epic Games Store into a place where you can connect with your friends across platforms, effortlessly jump into parties with voice chat, and play games together without missing a beat," Epic said.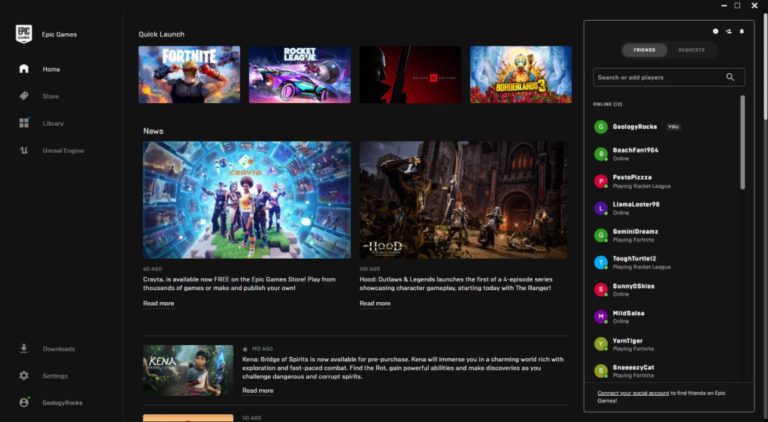 The Epic Games Store's social panel is also being updated with several new features later this month.
Player cards will enable users to click on a friend and pull up their profile, manage their relationship and view mutual friends. In the future, these cards will be customisable and be used as a means to join or invite players to parties.
The updated social panel also promises to offer improved search functionality and a minimised viewing option which displays notifications including game invites and friend requests.
A 'Do Not Disturb' button is being introduced so that players can disable notifications too, while the little-used Whispers feature is being vaulted for the time being.
Epic claimed in January that the Epic Games Store had attracted over 160 million PC users since its launch in December 2018.
It said daily active users rose 192% to 31.3 million in 2020, with peak concurrent users reaching 13 million, compared to seven million in 2019.
Epic Games Store customers spent over $700 million last year, with third-party games accounting for 37% ($265m) of the total.