Epic Games Store announces next free game and starts rolling out its achievements system
Three games are currently free, with Wilmot's Warehouse up next week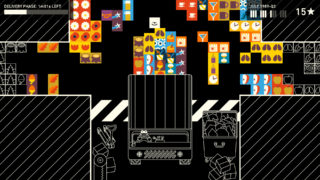 The Epic Games Store's latest free titles are now available to download, next week's free game has been announced, and the storefront has begun rolling out its achievements system.
20XX (normally £10.99) Barony (normally £11.39) and Superbrothers: Sword & Sworcery EP (normally £5.99) are free to download until Thursday August 6 at 4pm BST/11am ET/8am PT.
They'll be replaced by Wilmot's Warehouse, "a puzzle game about keeping a warehouse running in tip-top shape", which will be free to download from August 6-13.
The Epic Games Store's free games promotion, which launched alongside the storefront in December 2018, will run throughout 2020.
Epic CEO Tim Sweeney recently claimed it has caused sales to increase for developers who participate in the scheme.
The Epic Games Store is currently running its summer sale, which features savings of up to 75% on selected titles until August 6, and it began rolling out its achievements system this week.
According to the Epic Games Store development roadmap, features "coming next" include mod support for games, the introduction of an algorithmically driven trending category, and bundles that dynamically adjust their pricing based on whether players already own parts of the bundle.
Future developments include a gifting feature, an Android Store and support for additional currencies and payment methods.