Epic court battle ends with Apple ordered to relax iOS payment rules
But iPhone firm wins majority of counts and Epic ruled to have breached contract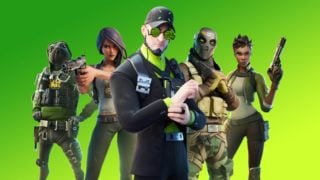 Apple has been ordered to allow iOS developers to link to external payment options in their apps, as the Epic-Apple court case came to a conclusion on Friday.
Epic's antitrust lawsuit against the iPhone maker began in August 2020 after it moved to circumvent Apple's platform fees with a new direct payment option in Fortnite, leading to the game's removal from the App Store.
Epic had called the 30 percent payment fees charged by Apple exorbitant and excessive compared to its operating costs. Because the iPhone firm does not allow any competing stores on its iOS platform and thus controls the release of apps on its devices, Epic alleged it's running a "tech monopoly".
On Friday, Judge Yvonne Gonzalez Rogers sided with Epic on just one of the ten counts it charged Apple with, and also sided with Apple on one of its counterclaims, reports VGC's network partner GamesIndustry.biz.
In the only ruling Epic succeeded in, beginning December 9 Apple will no longer be allowed to restrict developers from including links or buttons that point users to external payment options where they can pay for services without Apple taking a cut.
Developers will also be allowed to reach out directly to its customers advertising external payment options.
In her verdict published on Friday, Gonzalez Rogers agreed that Apple's restrictions against such methods were in violation of California's Unfair Competition Law, and issued a permanent injunction against Apple.
However, Apple succeeded in winning the majority of counts in the case.
The Judge agreed that Epic had breached its contract when it allowed users to buy Fortnite V-Bucks directly, circumventing the App Store's 30 percent cut. As such, Epic must pay back 30% of the some $12 million it earned from August to October 2020, plus 30% of any money collected using the direct method since.
The judge also denied Epic's claims that Apple's efforts to keep customers within the iOS ecosystem amounted to anticompetitive behaviour, and concluded that it was not a monopolist under either federal or state antitrust laws.
In a statement published on Twitter following the ruling, Epic Games CEO Tim Sweeney indicated that he was not pleased with the outcome.
"Today's ruling isn't a win for developers or for consumers," he wrote. "Epic is fighting for fair competition among in-app payment methods and app stores for a billion consumers.
"Fortnite will return to the iOS App Store when and where Epic can offer in-app payment in fair competition with Apple in-app payment, passing along the savings to consumers.
"Thanks to everyone who put so much time and effort into the battle over fair competition on digital platforms, and thanks especially to the court for managing a very complex case on a speedy timeline. We will fight on."