Embracer is acquiring eight more companies, including 3D Realms
The former Duke Nukem publisher will be owned by Embracer's Saber Interactive subsidiary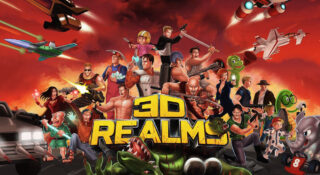 Embracer Group has announced that it is acquiring eight gaming companies, including former Duke Nukem and Prey publisher 3D Realms.
Swedish firm Embracer is the parent company of eight subsidiary operating groups – THQ Nordic, Koch Media, Coffee Stain, Amplifier, Saber Interactive, Gearbox Entertainment, Deca and Easybrain.
The majority of the eight companies acquired are development studios, and are being purchased through some of these subsidiaries.
The full list of acquisitions is as follows:
3D Realms – publisher founded in 1987, previously published Duke Nukem 3D and Prey, has been owned by a Danish holding company since 2014 (acquired through Saber Interactive)
Slipgate Ironworks – Danish studio, developed the 2013 Rise of the Triad remake and currently working on Kingpin Reloaded (acquired through Saber Interactive)
Digixart – French studio, creator of Lost in Harmony, 11-11 Memories ReTold and Road 96 (acquired through Koch Media)
Force Field – Dutch VR game developer, previoulsy made Landfall, Time Stall and Coaster Combat for Oculus Studios (acquired through Koch Media)
CrazyLabs – Israel-based publisher and developer of mobile game Super Stylist, third most downloaded mobile publisher in 2020 with over 4.5 billion downloads to date
Ghost Ship Games – Danish studio founded in 2016, released Deep Rock Galactic on Steam last year (acquired through Coffee Stain)
Easy Trigger – Swedish studio founded in 2016, released arcade shooter Huntdown in May (acquired through Coffee Stain)
Grimfrost – E-commerce specialist and leading global brand in Viking merchandise
In a press release, Embracer estimated that these new acquisitions would earn it SEK 2-3 billion in sales ($230-$350 million) during financial year 2022/23.
"I am excited to welcome more than 500 great talents across a wide range of well established businesses that further diversify and strengthen the group across the world from day one," Embracer co-founder and CEO Lars Wingefors said.