Embracer Group announces plans to close some studios and cancel some game projects
The restructuring will make it a "more focused, self-sufficient company", its CEO says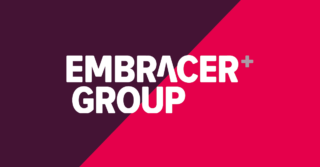 Embracer Group has announced a new "restructuring program" which will see some game studios closed and some projects cancelled.
Shares in the company nosedived by over 40% last month after the Swedish company said a major $2 billion partnership had fallen through unexpectedly and wouldn't be going ahead as planned, leading to a slashing of its earnings forecast.
Now, in an open letter posted on the company's website, group CEO Lars Wingefors has stated that the newly announced restucturing program will be designed to make Embracer "leaner, stronger and a more focused, self-sufficient company".
"During the past years, Embracer invested significantly both in acquisitions and into a strategy of accelerated organic growth," Wingefors explained.
"We have acquired some of the world's leading entertainment IP and we have invested into one of the largest pipelines of games across the industry. The program presented today will transform us from our current heavy-investment-mode to a highly cash-flow generative business this year."
The new restructuring will result in job losses. "Embracer currently engages close to 17,000 people and while that number will be lower by the end of the year, it is too early to give an exact forecast on this," Wingefors said.

"It is painful to see talented team members leave. Our people are what make up the very fabric of Embracer. I understand and respect that many of you will be worried about your own position and I don't have all the answers to all questions. I want to be clear that the decisions about this program were not taken lightly.
"I am asking all our managers to lead and act with compassion, respect, and integrity. Throughout each phase and wherever possible, we will work to ensure that affected team members receive information first. Where we can, we will try to provide opportunities for our colleagues to transition onto other projects."
Explaining the company's plans in more detail, Wingefors said: "The actions will include, but not be limited to, closing or divestments of some studios and the termination or pausing of some ongoing game development projects.
"It will also include decreased spending on non-development costs such as overhead and other operating expenses. We will reduce third party publishing and put greater focus on internal IP and increase external funding of large-budget games.
Wingefors also noted that the planned game cancellations will "almost entirely be around unannounced projects," stating that "all announced significant releases will still be released as planned".
Concluding, Wingefors wrote: "I'm proud of what we have built over the past years, and we should acknowledge that we are heading into a solid year with many amazing releases such as Remnant 2, Warhammer 40,000 Space Marine 2, Payday 3, Hot Wheels Unleashed 2: Turbocharged, Arizona Sunshine 2, Alone in the Dark, Homeworld 3, and many many others.
"Our financial year started with one of our greatest successes so far, Dead Island 2, which exceeded our management's already high expectations."
Embracer has been making a number of high-profile investments over the past few years, to the extent that at the time of writing it now runs 12 operating groups overseeing 138 internal studios, with ownership or control of around 850 IPs.
Last year the Swedish company acquired a large part of Square Enix's western development arm for $300 million. The deal saw Embracer becoming the owner of Crystal Dynamics, Eidos Montreal, Square Enix Montreal, and a catalogue of IPs including Tomb Raider and Deus Ex.
It followed this up with another round of acquisitions in August 2022, including the rights to The Hobbit and The Lord of the Rings.
It also owns such companies as THQ Nordic, Koch Media/Deep Silver, Saber Interactive and Gearbox Software, and in December 2021 purchased French board game company Asmodee for €2.75 billion, its largest acquisition to date.
In 2021 it acquired Borderlands developer Gearbox for up to $1.4 billion, and in 2020 it purchased World War Z and Witcher 3 port developer Saber.
Related Products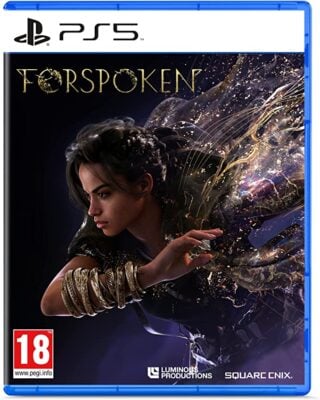 Forspoken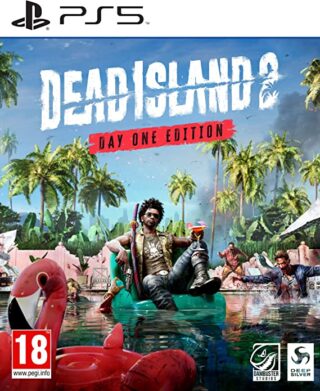 Dead Island 2 (PS5)
Dead Island 2 (Xbox)
Other Products
Some external links on this page are affiliate links, if you click on our affiliate links and make a purchase we might receive a commission.