Elden Ring has finally reappeared with a new trailer and 2022 release date
From Software shows the first footage in two years at Summer Game Fest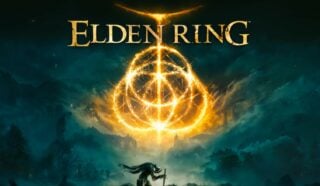 From Software has premiered the first Elden Ring footage since its announcement two years ago.
The trailer debuted during Summer Game Fest Kickoff Live, where it was confirmed that the title will release on January 21, 2022 for PlayStation 5, PlayStation 4, Xbox Series X|S, Xbox One, and PC.
The game supports the Smart Delivery on Xbox consoles as well as a Free Upgrade to PS5 for players who purchase the PS4 version. From Software also confirmed that Elden Ring will feature online multiplayer for up to four players.
The video represents the first significant update on Elden Ring since it was announced in June 2019, and the first time anyone has seen gameplay outside of its publisher or developer.
Elden Ring is a fantasy action-RPG described as From Software's largest game to-date.
The game takes place in a world created in collaboration with A Song of Ice and Fire author George R.R. Martin, who was tasked with creating Elden Ring's lore, rather than working on its story.
"With Elden Ring, we have applied all our dark fantasy and action-RPG expertise cultivated throughout the Dark Souls series, in order to create a bold, classical evolution of the genre," said director Hidetaka Miyazaki in a prepared statement.
"We've crafted a rich world with a staggering sense of scale, based off of legends written for the game by George R. R. Martin. Elden Ring is a world full of mystery and peril, ready to be explored and discovered; a drama in which various characters flaunt their own mystique and ulterior motives. We sincerely hope you enjoy experiencing it for yourself." 
Yasuo Miyakawa, President & CEO of Bandai Namco added: "We will continue to develop ELDEN RING not only as a game but also in a variety of other areas in order to deliver the worldview and charm of this title to our fans around the world. We look forward to your continued support." 
In a press release published on Thursday, Bandai Namco said the game would feature "a vast and seamless landscape with natural weather and time-of-day progression."
It added: "Players will become fully immersed in the world of Elden Ring as they begin their journey and choose on their own path. Traverse on foot or horseback, alone or online with friends across grassy plains, suffocating swamps and lush forests. Ascend spiraling mountains, enter breathtaking castles, and witness other sites of grandeur on a scale never seen before in a FromSoftware title.
"Elden Ring's role-playing and customization options allow players to define their own unique playstyle. Experimentation is encouraged with a wide variety of weapons, magical abilities and skills found throughout the world; enticing players to follow previously unexplored progression paths."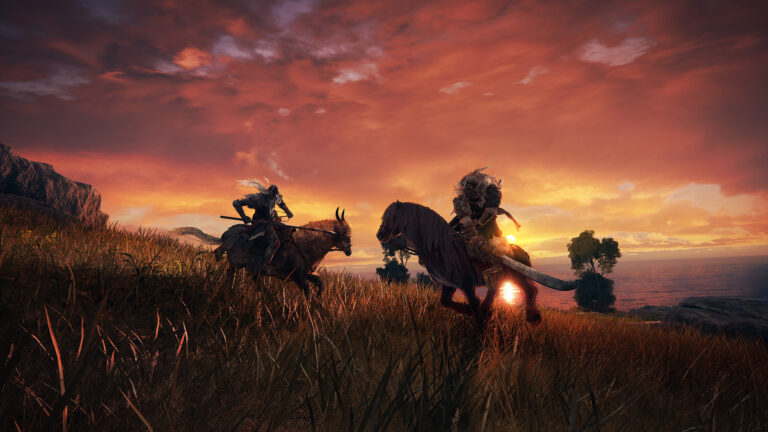 Director Hidetaka Miyazaki has said Elden Ring represents "an evolution" of the Dark Souls series he created. While Dark Souls spiritual successors Bloodborne and Sekiro: Shadows Die Twice brought new ideas to the table, Miyazaki said From Software's upcoming game goes much further.
VGC first reported in March that Elden Ring has been delayed several times internally due to disruption caused by the pandemic.
People with knowledge of the game's development told VGC earlier this year that production had been significantly hampered by remote working restrictions, which have been in place for a year in Japan.
One person close to the game's development said at the time that, due to the disruption, they believed it was unlikely Elden Ring would make it out this calendar year.
Related Products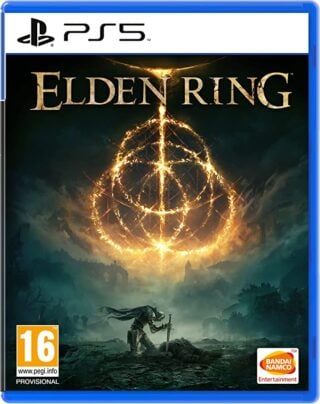 Elden Ring (PS5)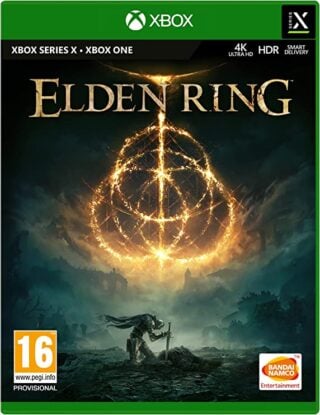 Elden Ring (Xbox)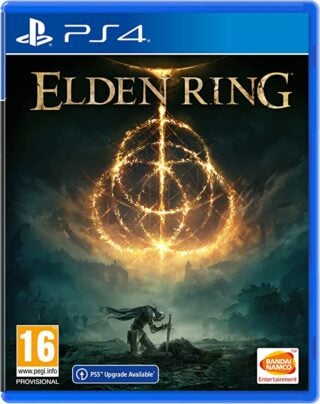 Elden Ring (PS4)
Other Products
Some external links on this page are affiliate links, if you click on our affiliate links and make a purchase we might receive a commission.