Elden Ring director Hidetaka Miyazaki reveals a host of new details about the game
Character creator, story, game world, bosses, spirits, skills, multiplayer and more discussed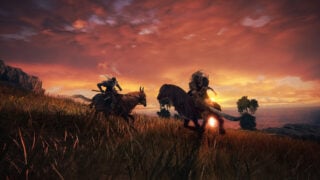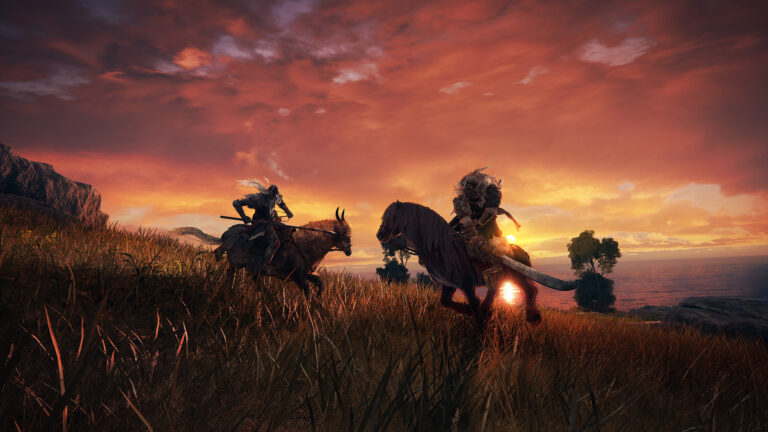 Elden Ring director Hidetaka Miyazaki has revealed a host of new details about the highly anticipated game following its recent showing at Summer Games Fest.
After a long stretch of radio silence, a new Elden Ring trailer debuted on June 10 alongside the announcement of a January 2022 release date.
To coincide with the reveals, From Software's Miyazaki discussed with Famitsu and IGN what fans can expect from the studio's upcoming title.
The Dark Souls creator told the Japanese publication that he was confident Elden Ring will hit its release date, noting that studio is busy "putting all of our efforts into putting the final touches on the game".
Elden Ring takes place in a world called the Lands Between, which was created in collaboration with A Song of Ice and Fire author George R.R. Martin, who was tasked with creating the game's lore.
Players are free to customise their character using a character creator similar to that found in the Dark Souls series. Whatever their appearance and chosen attributes, they will take on the role of one of many Tarnished individuals, whose ancestors were exiled from the Lands Between many years ago. But when the Elden Ring is shattered, they get the chance to return and conquer the land they were once banished from.
The Lands Between is mainly made up of six large areas ruled by demigods, characters also written by Martin, who serve as the game's main bosses and don't have to be tackled in a set order. Elden Ring supports fast travel and will also include a hub area accessible partway through the game.
"There are the six main areas of the Lands Between, and each of these six areas will house its own mainline dungeon map, which is again seamlessly connected to the Lands Between itself," Miyazaki told IGN.
"These will be the domains or the areas of the main demigod bosses. From here, you're able to explore not only these mainline dungeon areas, but also a wide variety of catacombs, castles, and fortresses, which are interspersed throughout the map."
Miyazaki told Famitsu: "There are multiple endings, and the paths leading to them are also quite free. I think this is one of the features of this title, but compared to the Dark Souls series, I think the degree of freedom in game progression is much higher."

Time and weather are elements that change in real time. "They also have an effect on the game," Miyazaki said. "For example, if it's night-time, both you and your enemies will be less visible to each other, which will change the experience of contacting and attacking enemies, and there are special traces that are more visible at night."
Skills are a returning feature from the studio's previous games, but these have been expanded to give players more freedom. "So before, where there was a certain skill attached to a certain weapon, now you're actually able to freely interchange skills between a large variety of weapons," Miyazaki told IGN. "There are, I believe, around a hundred skills in total.
"Obviously you're free to combine your different skills with different weapons," he added. "You're free to build your character with different weapons and equipment. You're free to learn magic as well. So if you throw all of these things in, we think the build customization is going to be even richer and even more varied than before."
As well as being able to ride on horseback, players can now jump in order to evade low attacks or deal heavy ones. The game introduces a "relatively simple" stealth system too, enabling players, for example, to stay low and hidden in grass in order to get the jump on opponents.
Players will be able to summon spirits to fight alongside them in certain areas, "but these spirits are also collectible elements like weapons, armor, magic, etc., and can be used as equipment selection elements" Miyazaki told Famitsu.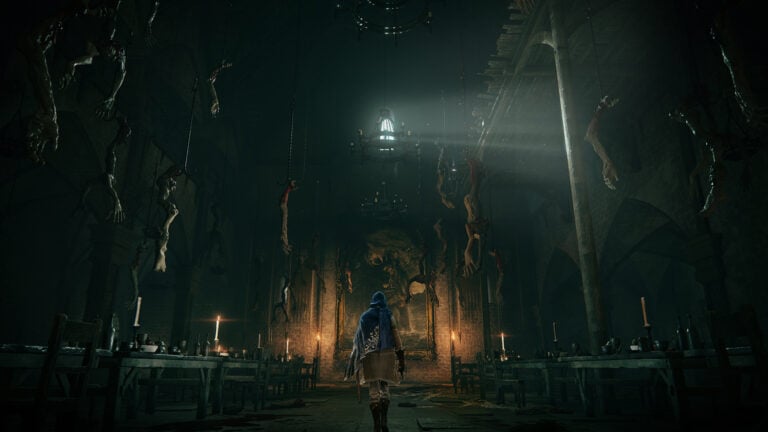 "You can summon a shield to act as a rear guard, or an archer to assist you in your assault, or you can use a spirit as a decoy to get behind an enemy position." There are also "growth elements" for spirits. "As with weapons, you can choose which spirit you want to grow".
Miyazaki also touched on the game's recently confirmed multiplayer component, which will enable players to explore the world with up to three friends. "With a few exceptions, multiplayer is possible even in wide open fields," he told Famitsu. "You can even go straight into a boss battle. However, please note that riding is not possible in multiplayer."
While he said it was a difficult question to answer, Miyazaki thinks Elden Ring's "difficulty level as a pure action game is lower" than Sekiro or Bloodborne.
Asked how long the game will take to complete, he also told Famitsu: "Well, that's not my favorite question. I'm thinking about 30 hours of play time without too many side trips, but to be honest, I'm not sure yet. But honestly speaking, I don't know yet. My intention is for the game to have a lot of depth and expansion from playing without detours."
Related Products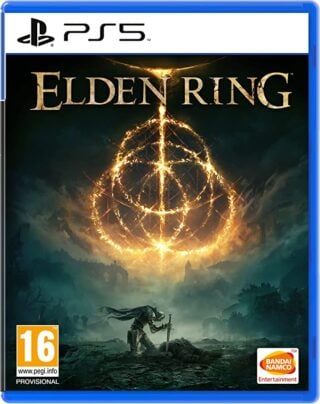 Elden Ring (PS5)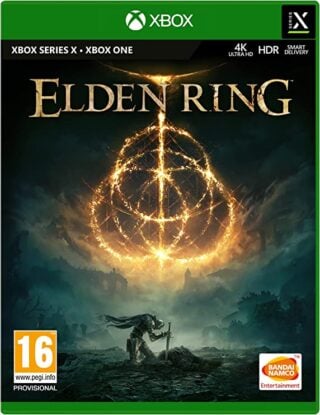 Elden Ring (Xbox)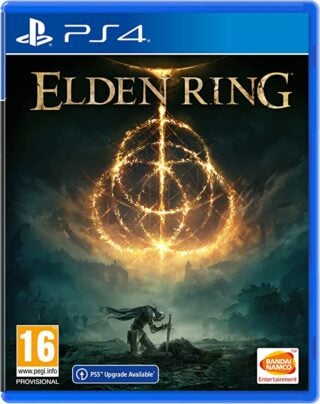 Elden Ring (PS4)
Other Products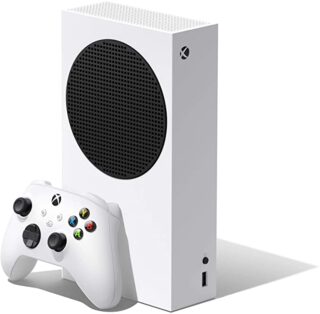 Xbox Series S
Some external links on this page are affiliate links, if you click on our affiliate links and make a purchase we might receive a commission.