eFootball, Rocket League and Dota 2 to headline Commonwealth Esports Championships
No medals will be awarded to the winners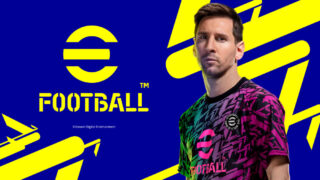 Organisers of the inaugural Commonwealth Esport Championships have unveiled the first three games that will be included as part of the event.
Valve's Dota 2, Epic Games' Rocket League and troubled Konami football title eFootball are the first series of games to be included in the event which will take place in Birmingham in August 2022.
Speaking on the announcement, Commonwealth Games Federation CEO Katie Sadleir said:
"Alongside the GEF, we're delighted to unveil three major titles for the Commonwealth Esports Championships in Birmingham this summer. There is no doubt this innovative and exciting event will create new learnings and opportunities for us to further explore esports."
eFootball 2022 launch trailer
Commonwealth Games Minister Nigel Huddleston said of its expansion into esports: "Esports has connected millions of young people across the Commonwealth, providing entertainment and a vital sense of community."
He continued: "The Commonwealth Esports Championships is a major vote of confidence in the West Midlands' and UK's thriving esports industry and an exciting chance to look at how this can be brought into the Commonwealth Sport Movement."
The event will feature both an open tournament and a woman's tournament. However, due to this year's event being a pilot, there will be no medals awarded to the winners of the events. It is hoped that if the event is a success, esports will be introduced as a full event for 2026.
While both Rocket League and Dota 2 have been mainstays of esports events for years, the inclusion of Konami's eFootball is an interesting one, especially considering the less than positive reaction received upon launch.
The football simulator, which was widely panned for its poor gameplay and comical graphics, was named the worst reviewed game of 2021 by Metacritic.
Publisher Konami even publicly apologised for the game and promised improvements.