Edith Finch publisher's parent company reportedly avoids threat of bankruptcy
Annapurna Pictures said to have settled $200 million debt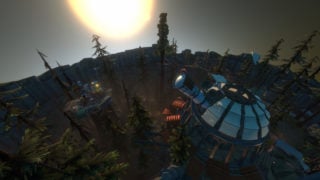 Annapurna Pictures, the film company which owns What Remains of Edith Finch publisher Annapurna Interactive, has reportedly avoided potential bankruptcy by settling over $200 million in debt.
Sources said to be close to the deal told Variety that members of the indie studio's revolving credit facility will receive about $0.82 on the dollar to wipe its debt, with an official announcement due later this week.
Rather than seek a new credit line, Annapurna is expected to look for future financing partners on a case-by-case basis, or wholly finance projects itself.
The company was founded in 2011 by Megan Ellison and is responsible for co-producing movies including Detroit, Phantom Thread and Vice.
Its video game publishing subsidiary, Annapurna Interactive, has released a host of critically acclaimed titles including What Remains of Edith Finch, Florence and Outer Wilds. It most recently published Telling Lies and is also behind upcoming time loop thriller 12 Minutes.
It was reported in August that Annapurna had run into serious financial difficulties following a string of underperforming box office releases, including The Sisters Brothers and Destroyer. At the time it was claimed the company was exploring bankruptcy protection.