eBay says it's targeting users attempting to sell empty PS5 boxes
Some listings have completed for over $1,000, but site claims payment was not made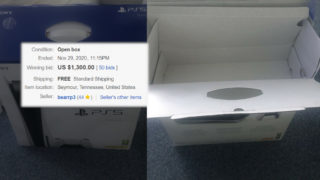 Auction site eBay says it's targeting users attempting to sell their empty PlayStation 5 boxes for significant sums of money.
Many resellers have attempted to cash in on the huge demand for the next-gen consoles by listing their empty boxes for auction, either in a deliberate attempt to scam purchasers, or catering to the niche market of parents looking to prank their kids.
According to eBay, listings for empty boxes or photos of items do not comply with its No Items Listing Policy and will be removed, as sellers are not allowed to "misrepresent what they're listing for sale" on the auction site.
However, despite eBay's claim that it's targeting those selling empty next-gen console boxes, at the time of publishing several such listings were up for sale.
To date, multiple auctions for empty PS5 boxes have completed at over $1,000. However, eBay claimed in a statement issued to Snopes that these listings were never paid for, and at least one such item shows the winning bidder claiming they were scammed in the seller's feedback.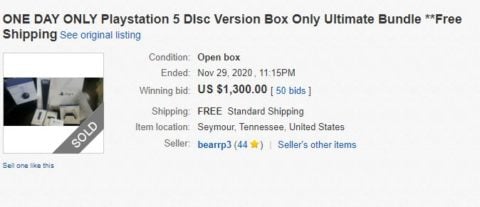 "We have been taking action to remove fraudulent listings from our marketplace," eBay said. "For any purchase, but especially highly-priced or in-demand items, we recommend that buyers exercise caution and thoroughly read the listing description."
Buyers who receive an item which is not as described are entitled to a refund via eBay's Money Back Guarantee, the company said, provided the transaction is completed on the eBay marketplace.
"eBay is committed to providing a safe, secure online shopping experience to millions of people globally; our protections include state-of-the-art detection tools to monitor listings on the site and robust systems to screen and verify new members," it added.
Despite eBay's rules, scammers have attempted to take advantage of in-demand items well before last year's PS5 and Xbox Series X/s launches.
In 2013 a British man was scammed when he accidentally purchased a picture of an Xbox One for £450. "They'd written on the back of it 'thank you for your purchase'," said Peter Clatworthy from Nottinghamshire. "I was fuming."
With PS5 and Xbox Series X/S availability failing to satisfy launch demand, next-gen console scalpers have sought to cash in over the past two months by selling them at extortionate prices on marketplaces like eBay, where a significant number of consoles have been sold for more than double their retail price.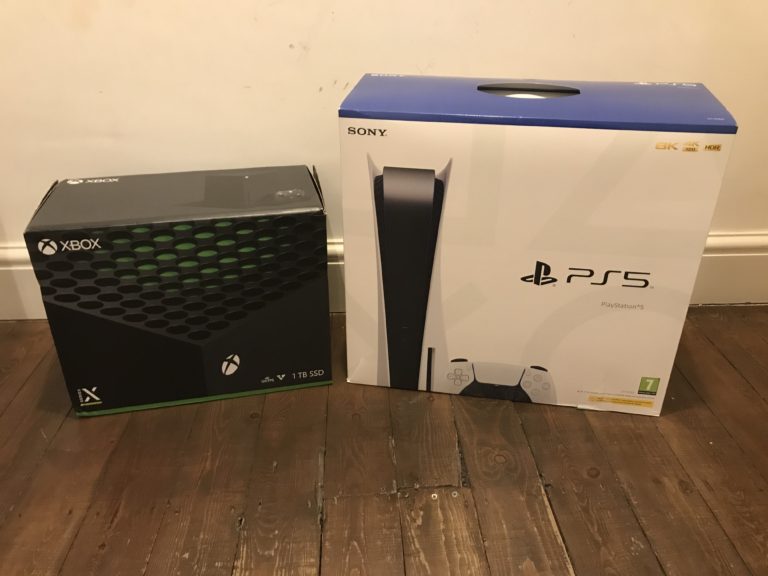 A recent study suggested that so-called "scalpers" have made over $28 million in next-gen console profits through auction site eBay.
According to analysis conducted by data engineer Michael Driscoll, the median selling price for Xbox Series S (MSRP $300) on eBay was $469 and for the more powerful Xbox Series X (MSRP $499) it was $865, generating over $9 million in profits for resellers.
PS5 Digital Edition (MSRP $399) had a median selling price of $937, while PS5 (MSRP $499) had a median selling price of $1,021, generating $19 million in profits for resellers.
It's been suggested that PS5 and Xbox Series X/S shortages have been partly driven by scalper groups using software to automatically buy consoles as they come in stock.