EA's boss thinks Battlefield 2042 'will do really well over the course of time'
Andrew Wilson backs DICE to turn things around following the game's disappointing launch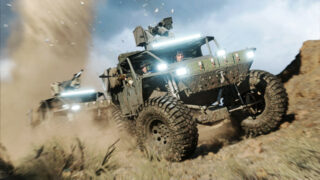 Electronic Arts CEO Andrew Wilson has said the company remains committed to Battlefield 2042 and the franchise's fans after the game's disappointing launch.
Earlier on Tuesday, developer DICE said it was delaying the release of Battlefield 2042 Season 1. The game's first season of live content had been anticipated by March, but will now arrive in the summer of 2022.
EA's boss addressed the game's launch issues and the company's plans for the title during its third quarter earnings call on Tuesday.
"Battlefield 2042 was always an ambitious game and out teams pushed to innovate across many dimensions including massive scale and 128-player matches, new modes, new dynamic gameplay and more," he said.
"Developing this game with our teams working from home for nearly two years ultimately proved to be challenging. Through our process of testing and preparation, we believed the experience was ready to be put in players' hands.
"We launched with strong stability, however as more players experienced the full game it became clear that there were unanticipated performance issues that we would need to address."
Wilson continued: "Some of the design choices we made with the game also did not resonate with everyone in our community. We are fully committed to realising the full potential of this game and fully committed to our Battlefield fans.
"We've already implemented a series of major updates to the game and there are more to come. Players can expect meaningful updates to continue in the weeks ahead and we are shifting the first season of live service content to early summer as we work closely with our community to evolve and improve the core experience in Battlefield 2042."
Wilson later claimed during the Q&A section of Tuesday's earnings call: "I believe that we're going to see this game do really well over the course of time."
He went on to back DICE to overcome Battlefield 2042's disappointing launch and re-engage its fanbase, something he said it had experience of doing.
"As much as I hate to admit it, DICE is a studio that has been able to do this a number of times now. They really go back in, rebuild at the core and re-engage the community. As long as we do that in conjunction with the community, that's what that studio is so great at doing."
Outgoing EA chief financial officer Blake Jorgensen said the company wouldn't be disclosing Battlefield 2042 sales numbers at this time.
"Clearly we sold less units than we thought we would" but we believe these games have "long tails", he said.
In December, EA announced its intention to create a "connected Battlefield universe" alongside widespread changes to the franchise's development structure.
As part of these plans, DICE general manager Oscar Gabrielson left EA altogether, while Respawn and Infinity Ward co-founder Vince Zampella took on a new role as the overseer of the entire Battlefield franchise.
Halo designer Marcus Lehto is also leading a new Seattle studio whose aim is to add more meaningful narrative to the Battlefield series.
Related Products
EA Sports FC 24 (Xbox)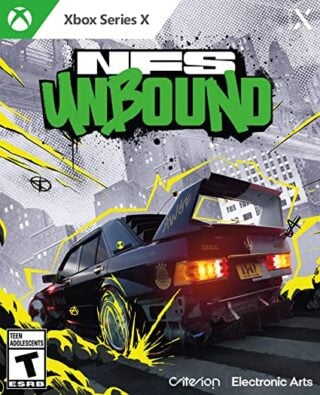 Need for Speed Unbound (Xbox Series X|S)
EA Sports FC 24 (Nintendo Switch)
Other Products
Some external links on this page are affiliate links, if you click on our affiliate links and make a purchase we might receive a commission.