EA Vancouver is opening a large, energy efficient expansion office next year
The new four-storey site is only 10 minutes away from EA's FIFA studio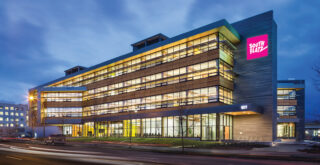 Electronic Arts is opening a large new expansion office in Vancouver to accompany its main EA Vancouver building.
The new site at Great Northern Way in Vancouver is four storeys and 120,000 square feet in size, and was acquired earlier this year for $103 million by a commercial developer partnership (who are leasing it out to EA).
According to Daily Hive Vancouver, the building is Vancouver's first modern large-scale mass timber office building, and won a number of architectural and green design excellence awards. It's said to be 70% more energy efficient than a standard office building.
The new office is only 10 minutes' drive from the main EA Vancouver campus in Burnaby, where the FIFA, UFC and NHL series are developed.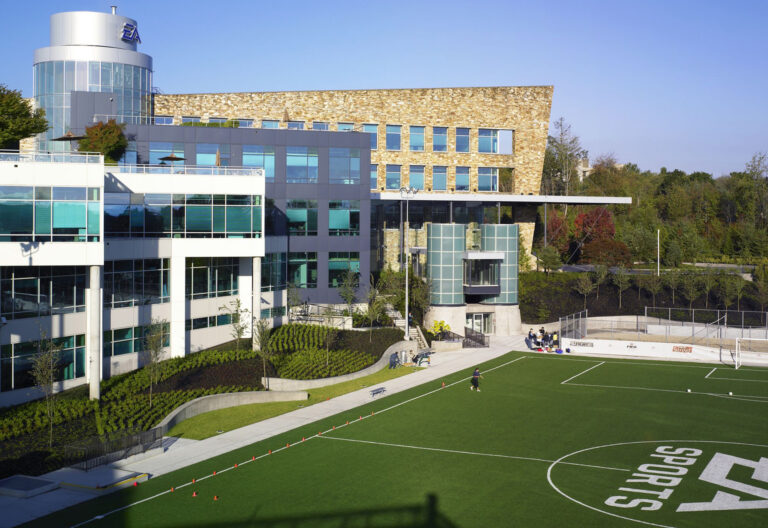 "We're excited to have this great new footprint, with amazing amenities for our team, to add to our flagship Burnaby studio as we continue to invest in our teams and leadership in the market," said Jon Lutz, vice president of strategy, operations and finance for EA Canada.
"The support to health and wellness that are present at the new location not only helps EA attract and retain great talent, but it provides staff with an environment in which they can do their best work."
The current EA Vancouver office is one of EA's most lucrative, thanks to it being the home of the FIFA series. EA made $1.62 billion during its 2021 financial year from Ultimate Team mode purchases alone, a "substantial portion" of which came from FIFA. This represented nearly 30% of EA's total net revenue for the year.
The expansion office's location is near other creative technology companies including the Emily Carr University of Art and Design, and the Centre for Digital Media.
The office used to be headquarters for the Mountain Equipment Company (MEC), a chain of Canadian retail stores, which recently moved out of the building as part of a wider range of cost-saving measures. EA plans to start moving in staff in Spring 2022.