EA Sports says it has 'huge confidence' in its first game without the FIFA license
Brand boss believes the company will be able to innovate as EA Sports FC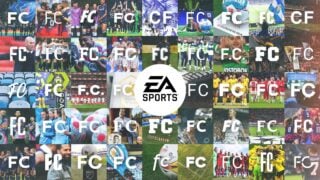 EA Sports' brand VP says it has "a huge amount of confidence" in its first football game without the FIFA license, EA Sports FC, which is due to release this year.
Speaking to The Mirror, David Jackson said he believed the company's decision to split with the football body would allow it to introduce further innovations to its games than it has been able to in the past.
The exec said: "There's a huge amount of energy in all of our studios, all over the world, to get after the ambition that we know we've set ourselves with this this new brand.
"EA Sports FC is our future vision. I think we've done a very good job and had a great relationship over time with the FIFA organisation, but now's the right time for us to set a new path and chart our own path forward, be able to meet players expectations where they are, and we feel we can do that best through the lens of our own platform."
Explicitly asked why fans should be excited about what on the surface appears to be a simple rebranding, Jackson claimed that breaking away from FIFA would lead to "new and engaging experiences" for players.
"It's a mindset shift for us. We now think very expansively about opportunity. And the areas that we would like to create experiences for fans in the future. We have a huge amount of confidence in what we're going to be able to bring to market later on this year.
"There are two things that are really important to us. And our players telling us are important to them.
"One is authenticity. So we have 19,000 players, we have 700 teams and 30 leagues in the game right now. That authenticity is paramount to an EA Sports experience and will continue to be in the future.

"The other thing that's super important to us is innovation and our ability to be able to create new and engaging experiences that fans tell us that they're expecting from us at EA."
Jackson's comments follow previous statements made by the publisher, published by VGC, in which it alluded to the FIFA license holding it back in some key areas of its football games.
Speaking in November 2021, EA CEO Andrew Wilson told staff that the FIFA license had been "an impediment" to EA's ambitions for the game series and precluded EA from expanding its games into modes beyond traditional 11v11, or "broader digital ecosystems".
Related Products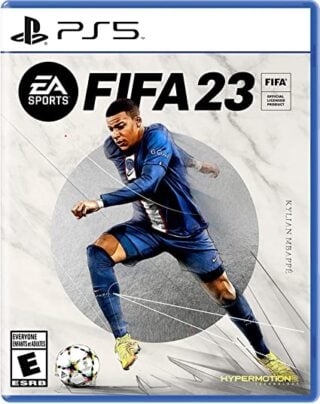 FIFA 23 - Standard Edition (PS5)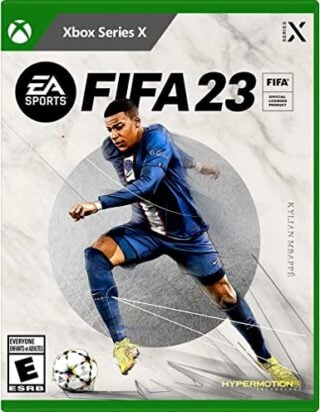 FIFA 23 - Standard Edition (Xbox Series X|S)
FIFA 23 - Standard Edition (PS4)

£48.45
Other Products
Some external links on this page are affiliate links, if you click on our affiliate links and make a purchase we might receive a commission.