EA Sports has signed a naming deal for Spain's La Liga
The home of Barcelona and Real Madrid will reportedly be renamed La Liga EA Sports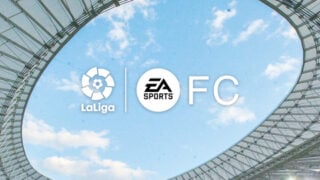 EA Sports is set to become the main sponsor of Spain's top football division, La Liga.
That's according to a Marca report, which claims that the video game publisher will take over Santander as the main sponsor of the league, which is home to Barcelona, Real Madrid and more.
Electronic Arts will reportedly pay 30 million euros a year for the sponsorship, which will begin at the start of the 2023/24 season and see the league known as La Liga EA Sports.
Update - EA confirms sponsorshop
EA has officially confirmed its sponsorship with La Liga, which it says will include title naming rights for all LaLiga competitions, "a complete rebrand of LaLiga with EA SPORTS including all logos, graphics, fonts and other visual elements", while also delivering "new in-game integration, broadcast highlights, and joint commitments to supporting grassroots initiatives."
The partnership will encompass the first and second divisions of LaLiga, LaLiga Promises (the league's annual youth tournament) and eLaLiga.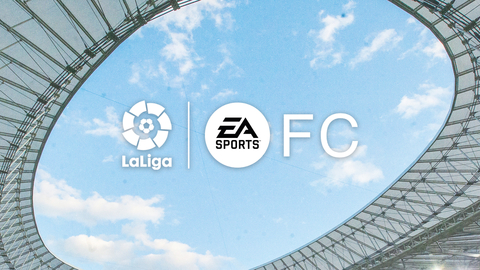 "EA SPORTS FC is committed to delivering the most authentic and immersive experiences in global football. Our innovative new partnership with LaLiga further elevates that ambition and solidifies both organizations' position at the centre of football culture," said David Jackson, VP Brand, EA SPORTS FC.
"The visible reach and scale of this partnership is deeply exciting, as is the opportunity to deliver incredible experiences for fans through in-game innovation, interactive entertainment and grassroots initiatives."
"EA SPORTS represents the cutting edge of interactive football experiences while LaLiga is at the forefront of actual football competitions with unmatched in-person, broadcast and digital fan experiences," said Javier Tebas, President, LaLiga.
"We have been strategic partners with EA SPORTS for years and this expanded agreement is a commitment to providing the next level of innovation to all football fans, a fusion between the virtual and real worlds of football."
La Liga confirmed it was ending its relationship with Santander last month.
EA has already pushed its EA Sports branding with a sponsorship deal with England's Premier League. Since 2016, EA Sports has appeared in on-screen branding, on player awards and on referees' kits.
The new sponsorship deal will arrive at a key time for Electronic Arts' brand development, with 2023 set to see the arrival of EA Sports' first football game since breaking away from the FIFA brand.
After FIFA 23's release later this year, EA will rebrand its football games as EA Sports FC, ending a near-30-year relationship with the footballing body.
The company insists that despite losing the FIFA brand, its games will not change that much. Thanks to over 300 licensing deals, "the same great experiences, modes, leagues, tournaments, clubs and athletes" will be included in EA Sports FC, it said in May.
In its own statement, FIFA said that the split from EA will allow it to launch new football video games developed with third-party studios and publishers, "providing more choice for football and gaming fans".
According to the footballing body, discussions are currently ongoing with "leading game publishers, media companies and investors" in regard to the development of a new FIFA simulation football game for 2024, which would directly compete with EA Sports FC.
Related Products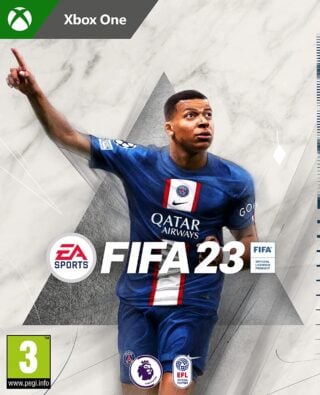 FIFA 23 - Standard Edition (Xbox One)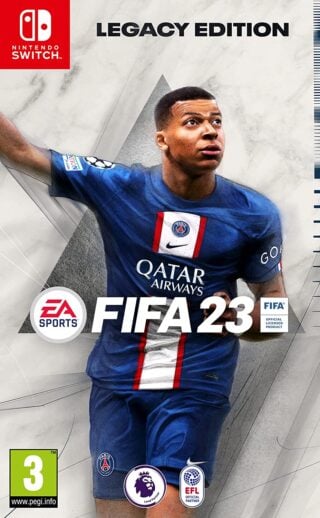 FIFA 23 - Legacy Edition (Switch)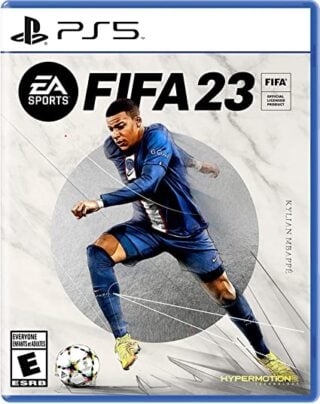 FIFA 23 - Standard Edition (PS5)
Other Products
Some external links on this page are affiliate links, if you click on our affiliate links and make a purchase we might receive a commission.