EA shares drop following Apex Legends season 2 release
Analyst suggests launch on more platforms required to take game to the next level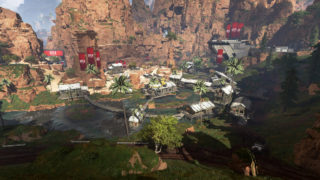 EA shares fell last week following the release of Apex Legends season 2.
On the Nasdaq, the publisher's share price opened at $102.65 on Monday July 1 before closing at $93.60 on Friday July 5.
And according to Bloomberg, EA was the worst performing stock in the S&P 500 index on July 5, with shares in the company suffering their biggest drop since February, falling as much as 5.6% within a day.
Twitch Tracker data shows Apex Legends has attracted an average of about 38,000 daily Twitch viewers in July, up from 16,000 in June but down from a peak of 218,000 during the game's launch month in February.
Nick Licouris, an investment adviser covering video games at Gerber Kawasaki, claimed "a lot of people were expecting" Apex Legends season 2 to provide renewed competition for Fortnite, but that EA's game would need to be released on more platforms for it to stand a chance of doing so. "That was one great thing that Fortnite did," he said.
EA revealed in May it was in "advanced negotiations" to bring Apex Legends to mobile and the Chinese market, although it hasn't provided an update on the matter since.
Titled Battle Charge, Apex Legends season 2 introduced new Legend Wattson, daily and weekly challenges that contribute to a player's levelling, a ranked mode, and a number of map changes, among other features.
Developer Respawn says it's committed for the long haul with Apex Legends, with executive producer McCoy recently claiming it never intends to make a sequel.