EA says use of 'surprise mechanics' (aka loot boxes) is 'ethical'
Publisher compares them to toys like Kinder Eggs and Hatchimals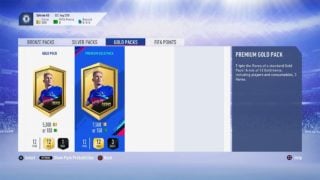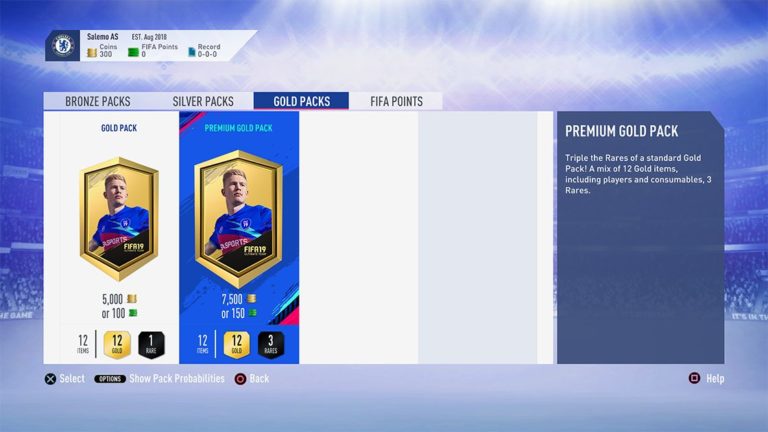 Electronic Arts defended its use of loot boxes during a Digital, Culture, Media and Sport (DCMS) select committee in the UK's House of Commons on Wednesday.
Alongside Fortnite creator Epic Games, FIFA maker EA was providing oral evidence as part of a DCMS inquiry into immersive and addictive technologies.
While the broad-ranging inquiry is also investigating the development of virtual and augmented reality technology, and the impact of social media platforms, Wednesday's session focused on "examining the ethical and practical concerns" around Fortnite and FIFA, and what their makers "do to protect consumers from excessive use and harm, and to promote player wellbeing".
Scottish National Party MP Brendan O'Hara said the Committee had heard a lot of evidence that loot boxes are closely linked to problem gambling, particularly among adolescents. He then asked whether EA considers loot boxes to be an "ethical" feature of its games.
Kerry Hopkins, EA's VP of legal and government affairs, responded: "Well first, we don't call them loot boxes. So what we look at as surprise mechanics… If you go to a – I don't know what your version of Target is – but a store that sells a lot of toys and you do a search for surprise toys, what you'll find is that this is something people enjoy, they enjoy surprises. And so it's something that's been part of toys for years, whether it's Kinder Eggs or Hatchimals or LOL Surprise.
"We do think the way that we have implemented these kind of mechanics – and FIFA of course is our big one, our FIFA Ultimate Team and our packs – is actually quite ethical and quite fun, enjoyable to people."
Hopkins continued: "We agree with the UK Gambling Commission, the Australian Gambling Commission, and many other gambling commissions that they aren't gambling, and we also disagree that there's evidence that shows it leads to gambling. Instead we think it's like many other products that people enjoy in a very healthy way, and like the element of surprise.
"For all of the games we have on the market that have a randomised content mechanic, a surprise mechanic, a loot box, I have no qualms that they are implemented in an unethical way."
In April 2018, the Netherlands Gaming Authority and the Belgian Gaming Commission declared that certain types of loot boxes were in violation of gambling laws, leading to a crackdown on their inclusion in games.
Addressing these developments, Hopkins said: "Belgium and the Netherlands have taken a different view from every other gambling commission in the world… Their views as to why these mechanics violate their laws are different, they're not the same view, they both have a very different interpretation and they have a different law. And they decided – the regulator, not the courts – that under their local law, these mechanics under certain circumstances violate the law."
Asked if loot boxes violate Dutch and Belgian laws because players can cash out in-game items for real-world money, Hopkins explained the different stances taken by regulators in the two countries. "The Belgian view was that any loot box mechanic, any randomised content mechanic, if you paid for it, automatically violated the law, it didn't matter if there was [an] external game sale," she said.
"The Dutch take a very different view. They say that both paid and unpaid loot box mechanics violate the law, but only if they can be traded, so there what you're seeing is regulators making an interpretation under the local law that's quite different than what every regulator in the European federation of gambling regulators have decided."
For the next stage of its enquiry, on Wednesday June 26 the DCMS will speak to executives from Candy Crush developer King, Ukie CEO Dr Jo Twist, TIGA CEO Dr Richard Wilson, plus representatives from the British Esports Association and the Video Standards Council.
The Committee will then report its findings to the Commons and await a reply from the government to its recommendations, which is usually received within 60 days.
Last month, Grand Theft Auto publisher Take-Two said it's not worried about a potential US ban on loot boxes as the controversial mechanic only accounts for a small amount of its sales.
Related Products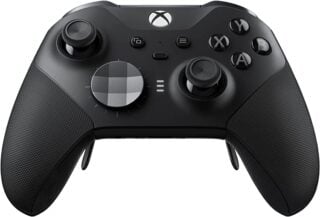 Xbox Elite Series 2 Wireless Controller
Other Products
Some external links on this page are affiliate links, if you click on our affiliate links and make a purchase we might receive a commission.