EA says it's going to 'double down' on a handful of 'massive online communities'
It will "invest disproportionally" in the likes of EA Sports FC, Apex Legends, The Sims and Battlefield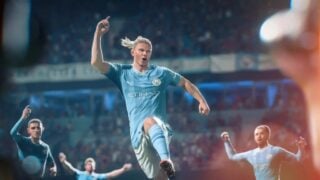 Electronic Arts plans to significantly increase its focus on a handful of its biggest online franchises over the coming years.
The company will "invest disproportionally" in the likes of EA Sports FC, Apex Legends and The Sims – "massive online communities" in which CEO Andrew Wilson sees the potential for "exponential growth".
Speaking at the Goldman Sachs Communacopia & Technology Conference on Wednesday, Wilson said the value of companies like EA has typically been forecast based on their release slate for the next five years.
"I don't think that's gone, but I don't think it's nearly as important as it once was," Wilson said. "I think If you fast forward 10 years, there's probably going to be, I don't know, a dozen, two dozen of these massive online communities. They're 100 or 200 million-plus communities, and there can only be so many."
Wilson mentioned Activision's Call of Duty and Take-Two's Grand Theft Auto in the same breath as EA's leading properties. Fortnite would be another example of what he referred to as "IP as a platform".
The FIFA franchise (soon to be EA Sports FC) has a network of 150 to 200 million people engaging daily for 90 minutes at a time, "moving backwards and forwards in these little atomic units". Apex Legends has "about 175 to 200 million players" and 70% retention, he said.
"As you look at us and our company, what you're going to see from us is us really double down and reallocate investment towards these five or six massive global online communities that we have the benefit of growing," said Wilson.
"We are very blessed in that we have FC, we have Madden, we have Battlefield, we have The Sims, we have Apex, we're building out Skate. And so, we're going to disproportionately invest in IP as a platform and really creating the new world that is the flywheel of engagement.
"50 years ago, it was about cruise lines and hotels. Today it's about play, watch, create, connect around these massive online communities in the context of these extraordinary IPs."

Wilson said EA's brands have the potential to "spawn universes and ecosystems" similar to those of Star Wars and Marvel, and that they can have the same enduring appeal as James Bond, a series that has remained popular since the 1950s.
"I think that what we're discovering when you add interactivity in the content, both in terms of play and create, and you add social interaction, the longevity and the lifespan is significantly longer," he said.
"And as yet, having been in interactive football for 30 years, having been in The Sims for 20 years, having been in Apex for nearly 10 years, we're not even close to seeing the end date."
While Wilson said movie franchises like James Bond might need to be rested periodically so as not to burn them out, he believes the interactive and social nature of video games has woven them into the fabric of daily life for consumers, especially younger generations, in a way that just isn't possible with older entertainment forms.
"I think what we're discovering is the combination of interactivity and social connection mean that this becomes—I don't want to say a utility in people's lives—but it is the central strand of DNA of how they fulfil their entertainment needs and how they engage most deeply with their friends and their family, whether they live in the same house or live across the world, and as yet we haven't even reached close to what we think is the end of these incredible IPs.
"And as we think about building these out over time and really expanding what they do for people and what they mean for people, we think there's exponential growth opportunity for us as a result of that. And it is this special thing that we have in our version of entertainment that traditional entertainment has not benefitted from, it just hasn't.
"We've been in football now for 30 years, we'll be in it for another 30 at least. I do think the likes of The Sims and Apex and Battlefield will spawn universes and ecosystems in the same way Star Wars and Marvel have. I do believe that's going to happen and it's not hard to get there when you think there's 170 million, 200 million people engaging with it daily.
"When I watched Return of the Jedi in the cinema as an eight-year-old, there were probably 20 million people in the world that watched it and we did it once, and then we had to wait three years for the next one. Now you've got hundreds of millions of people that are engaged every day and the connection that they have with these friends are through this IP.
"So, I don't want to say forever, but it's hard to imagine it ending, and certainly for sport. Human beings have been fascinated with who can win a fight, who can win a race, who can win a contest of athleticism in the arena since the beginning of time, and for most humans now that sport happens in the context of a video game, so I don't think that's going away."
During the same event, Wilson also teased unannounced projects in development at Titanfall, Apex Legends and Star Wars Jedi studio Respawn.
Related Products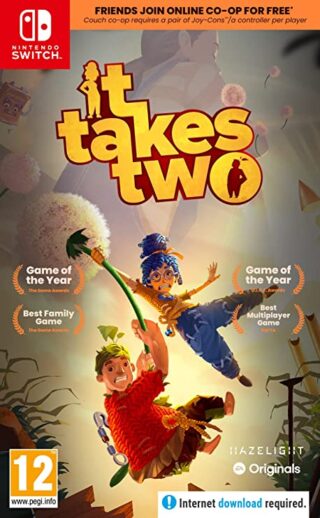 It Takes Two (Switch)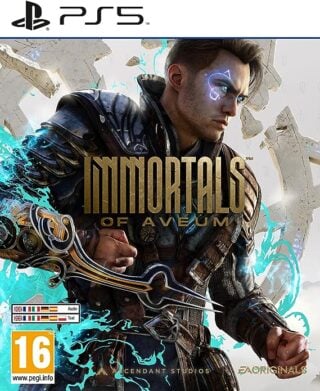 Immortals of Aveum (PS5)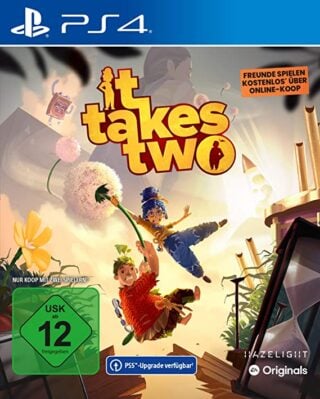 It Takes Two (PS4)
Other Products
Some external links on this page are affiliate links, if you click on our affiliate links and make a purchase we might receive a commission.