EA says it is investigating FIFA account hacking attempts
Top streamers and Ultimate Team traders are reportedly being targeted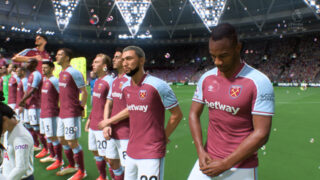 Electronic Arts has said it's investigating a recent series of attempted FIFA account hacks.
As reported by The Mirror, a number of prominent streamers and FIFA Ultimate Team traders claim to have had their accounts hacked in recent days, which have then been emptied of coins and players.
It's claimed that by simply providing a gamertag or PSN ID associated with an EA account, persistent hackers are managing to persuade EA Help live chat advisors to hand over or change email addresses associated with said accounts, and to reset passwords.
FIFA 22 Ultimate Team trailer
One affected player and leading FIFA Ultimate Team trader, Fut Donkey, tweeted: "I plan to take legal action, they gave my account to a random person via the live chat, a clear breach of data protection laws."
They added: "I told EA live chat 2 times to add notes to my account to put that my account was being targeted by hackers and to not change any details, and they still did it. Nothing more I could have done and tbh I shouldn't have to do anything. It is basic security, disgusting stuff."
An EA Sports spokesperson told The Mirror: "We've been made aware of recent account takeover attempts and are currently investigating.
"More information on how to secure your account, including how to enable two-factor authentication, can be found here".
FIFA 22 was last year's best-selling game in the UK. It sold over 2.2 million copies in 2021, including 1.3 million digital units, the Entertainment Retailers Association said on Thursday.