EA says FIFA Ultimate Team's loot box alternative, Preview Packs, have been 'very well received'
The game's new packs let players see their contents before deciding whether to buy them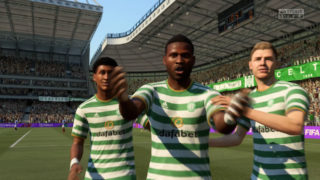 The new Preview Packs feature in FIFA Ultimate Team has been "very well received", according to Electronic Arts CEO Andrew Wilson.
The feature lessens the random element of the game's loot box-style player packs by letting users see what's in a pack before choosing whether to buy it.
Speaking during the publisher's first quarter earnings call on Wednesday, Wilson said: "On Preview Packs, the short answer is it was very well received by the community.
"You know, our FIFA Ultimate Team [developers] are always working very closely with our community of players. FIFA Ultimate Team is the most played mode in that game by a wide margin and we're always working to offer new and innovative and creative ways to engage, connect with your friends, connect with the world of football, and build your Ultimate Team.
"Preview Packs, as I said, were well received. We saw an increase in engagement, and we saw a higher rate of conversion of spenders.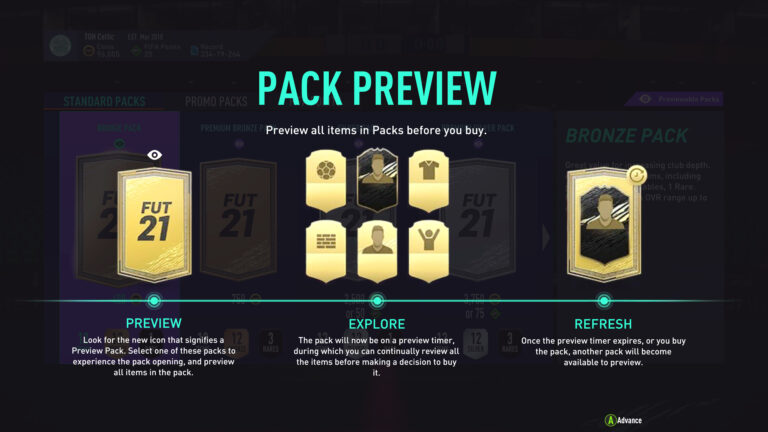 "I would say it was coming down towards the end of the season, so some of this data has to be taken in that context, but the team is committed to continuing to innovate in and around the offers and the programmes that we put together for our players, and believe that we can continue to grow that business over time."
FIFA Ultimate Team's Preview Packs system was introduced in June, and was originally only designed to run for a month. However, on the day it was scheduled to end, EA instead added Preview Packs to the game's store as an alternative to standard packs.
While normal player packs are essentially 'loot boxes' in that players pay with in-game currency upfront and are then shown the contents of the pack, Preview Packs let players see the contents of the pack first before they decide whether to buy it.
When a pack is opened a countdown timer begins (usually 24 hours). If a player doesn't want to buy the Preview Pack, they have to wait until the timer runs out before it's replaced with a new Preview Pack. During that time, they can change their mind and buy the pack, or continue to buy standard packs (without previews) while they wait.
It has not yet been announced whether Preview Packs will return in FIFA 22, or whether they remain a limited-time experiment.
During EA's earnings call on Wednesday, Wilson said returning to releasing a new Battlefield game every two years "probably makes sense".
He also revealed that Mass Effect Legendary Edition sales were "well above" EA's expectations, and said the company plans to continue investing in the Star Wars Jedi: Fallen Order franchise.
And the company's chief operating officer and chief financial officer, Blake Jorgensen, claimed EA doesn't get enough credit for the way it works with studios it has acquired.