EA pulls toy shop ad for FIFA Points and commits to 'an immediate review'
Publisher says promotion shouldn't have appeared in a 'channel seen by children'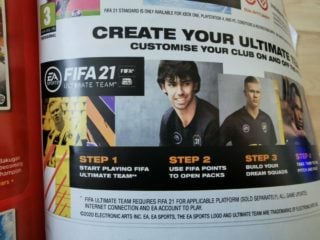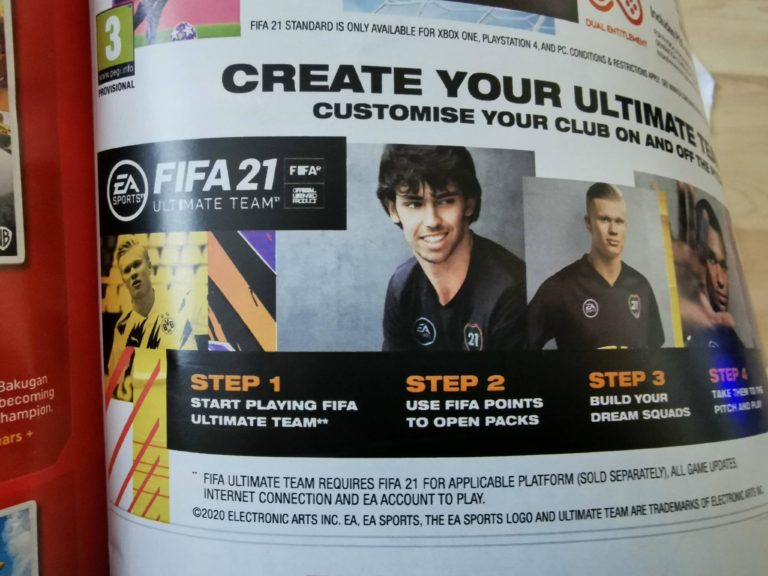 Electronic Arts says it has pulled an advertisement for FIFA microtransactions that appeared at a UK toy retailer.
The advert, which promotes the use of FIFA Points in FIFA 21's Ultimate Team mode, attracted criticism this week for appearing in the in-store magazine for Smyths, a retailer of children's toys and games which has over 100 stores throughout the UK and Ireland.
An EA spokesperson told VGC that the FIFA Points advertisement should not have appeared in a channel seen by children and committed to an immediate review of its media placements, to ensure future marketing "better reflects the responsibility we take for the experience of our younger players."
It said: "We take very seriously the responsibilities we have when marketing EA games and experiences in channels seen by children. In spite of this, we're aware that advertising for FIFA Points has appeared in environments it shouldn't have.
"We have been working diligently with Smyths to ensure this advertisement is not distributed in any remaining copies of their 2020 catalogue," the spokesperson added.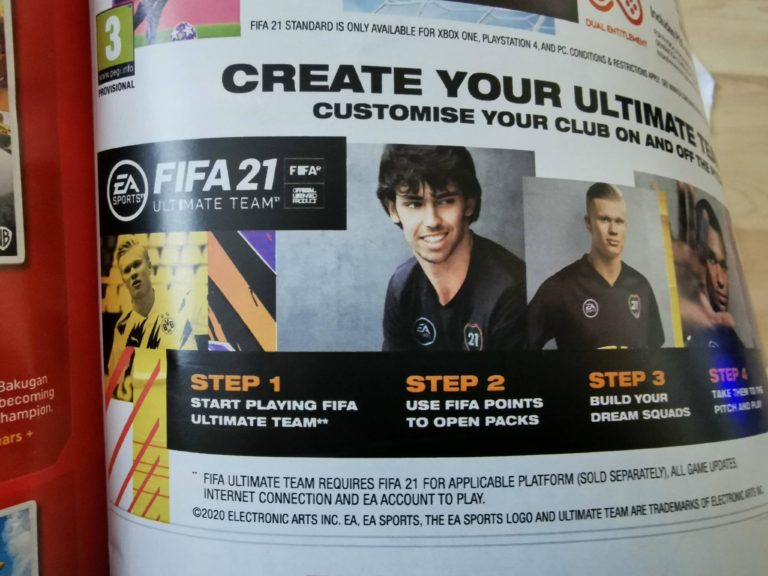 "We have also undertaken an immediate review of all future media placements and are working to ensure each of our marketing efforts better reflects the responsibility we take for the experience of our younger players."
FIFA Points are the virtual currency used to buy FUT packs, the loot crate mechanic that awards random players for use in the Ultimate Team mode.
Ultimate Team is FIFA's most popular mode and also its most profitable. In its last fiscal year, creator Electronic Arts made $1.5 billion from Ultimate Team microtransactions across FIFA, NHL and Madden – the third year in a row the mode has generated over $1 billion.
The loot box mechanic has faced mainstream criticism in recent years amid comparisons to gambling.
Some European countries have already classified loot boxes as gambling, while all three console platform holders have introduced policies that require games made for their consoles to disclose loot box odds.
Loot boxes have also attracted the attention of the UK's House of Lords. In September 2019, a report from the UK's Digital, Culture, Media and Sport Committee advised the UK government to regulate loot boxes under gambling law and ban them from sale to children.
There is currently no legal consensus in the US on whether loot boxes constitute gambling. However, games ratings board the ESRB has begun flagging games that contain random in-game purchases such as loot boxes or gacha mechanics.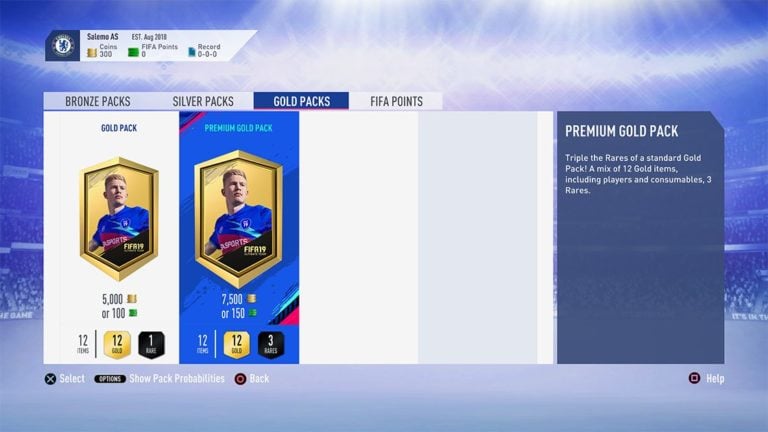 In California, a recent class action lawsuit was brought against Electronic Arts, claiming that the publisher's Ultimate Team modes breach the state's gambling laws.
The suit alleges that EA "relies on creating addictive behaviors in consumers to generate huge revenues" and that EA's Ultimate Team Packs "are predatory and designed to entice gamers to gamble."
In August 2019, FIFA Ultimate Team lead producer Garreth Reeder argued that FIFA's developers weren't responsible for policing consumer spending.