EA plans a 'connected Battlefield universe' as it restructures its development teams
Respawn co-founder Vince Zampella is now overseeing the series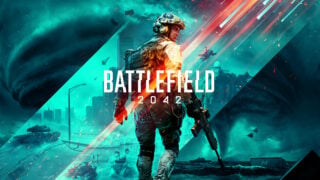 EA has announced plans to create a "connected Battlefield universe", as it makes widespread changes to its development structure.
Gamespot reports that the publisher wants to release further Battlefield titles that will share characters and storylines.
As part of these new plans, EA is shaking up the series' studio structure, with DICE general manager Oscar Gabrielson set to leave EA altogether.
Respawn co-founder Vince Zampella will be taking on a new role as the overseer of the entire Battlefield franchise, and Halo designer Marcus Lehto will be in charge of putting together a new Seattle studio whose aim will be to add more meaningful narrative to the Battlefield series.
Speaking in his new role, Zampella told Gamespot that the plans were not an attempt to quickly move on from Battlefield 2042, which has released to a less than stellar response from players.
"This is an 'And' strategy in many ways," Zampella explained. "We will continue to evolve and grow Battlefield 2042, and we'll explore new kinds of experiences and business models along the way that we can add to that foundation to provide an awesome array of experiences for our players.
"In this universe, the world is interconnected with shared characters and narrative. This universe is also built with our community as we harness the power of Portal and user generated content that puts creativity in the hands of our players."
It's believed that as well as Lehto's new studio and the upcoming Battlefield Mobile game planned for 2022, there may also be a new game in development at Ripple Effect, formerly known as DICE LA.
Confirming its rebranding in July, EA stated that Ripple Effect was working on a new game. While it wasn't confirmed to be a Battlefield game at the time, it was confirmed that Zampella was overseeing the project.

VGC revealed last month that Fawzi Mesmar, DICE's head of design who looked after the Battlefield and Star Wars: Battlefront franchises, left the company following the release of Battlefield 2042.
His departure was announced in an email sent to staff and seen by VGC, in which he revealed he'd been planning to leave for some time once the studio's latest shooter had been shipped.
Battlefield 2042 was released in November week to a critical reception from fans. The game currently has the worst user score of the year on Steam, thanks to over 26,000 "mostly negative" reviews.
According to the reviews, the player base has grown frustrated with issues like the lack of a leaderboard, empty maps and problems with in-game vehicles.
DICE responded by providing details on its plans for future improvements to the game.
"We couldn't be more passionate about this game and will be supporting and evolving it for years to come," the studio said.
Related Products
Other Products
Some external links on this page are affiliate links, if you click on our affiliate links and make a purchase we might receive a commission.