EA has shared 20 minutes of Dead Space remake footage
The Motive remake is now confirmed for an early 2023 release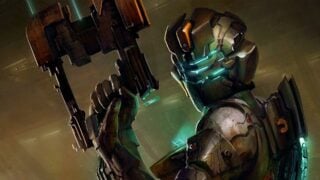 Electronic Arts' Motive studio has shared over 20 minutes of new Dead Space remake footage and confirmed an early 2023 release window.
In a developer live stream held on Friday, Motive focused on the audio improvements it's made in the remake, including changes to weapons, environmental sounds and the game's protagonist.
One of the biggest changes is the A.L.I.V.E. system, which encompasses protagonist Isaac's breathing and vocal excursions being influenced by gameplay features such as his health level, jump scares or how long he's been running around the USG Ishimura.
These various states will also affect dialogue, with three variations now recorded based on the player's state; normal, fatigued and injured.
The new footage also showcased improvements to weapon sounds and how audio occlusion works within the Dead Space remake's environments.
According to EA, there will be another Dead Space remake stream in May focused on the art design for the game.
EA announced that it was working on a Dead Space remake with a short teaser trailer in July 2021.
Helmed by creative director Roman Campos-Oriola and former Assassin's Creed Valhalla game director Eric Baptizat, the title is in development at Star Wars Squadrons studio Motive for PS5, Xbox Series X/S and PC.
Built from the ground up with the Frostbite engine, it promises to deliver "an improved story, characters, gameplay mechanics and more", which could include content cut from the original game and features introduced in the sequels.