EA has reportedly more than doubled the price of F1 2021 in half of the regional stores on Steam
Compared to F1 2020, the launch price has increased in every region except the United States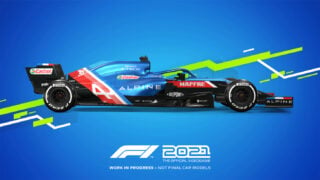 F1 2021 will reportedly cost more at launch on Steam than F1 2020 did in nearly every country, and in many cases the price will double or triple.
Twitter user lashman posted a chart showing the launch price of F1 2021 in 41 different regions. The price is higher than the launch price of F1 2020 in every region except for the US, where the cost of the game remains $59.99.
In 20 of the cases the price has at least doubled, and in some extreme situations it's been tripled or more.
VGC has asked EA for comment on the reported price increases.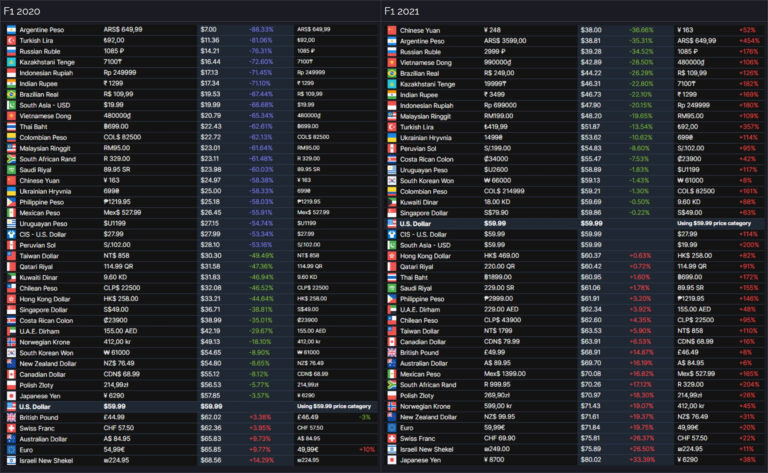 The biggest price increase is in Argentina, where F1 2020 cost 649,99 Argentine Pesos but F1 2020 will cost 3599,00, an increase of 454%.
Other large increases include 357% in Turkey, 200% in South Asia and 204% in South Africa.
In terms of currency conversion, roughly half the countries are still technically selling the game cheaper than the US. While the game costs $59.99 there, for example, the game's price in China, Argentina and Russia works out at just under $40.
However, the majority of the countries on the list have a significantly lower average wage than the US does, meaning they're still significantly more expensive considering their economies. The national average salary in Argentina, for example, reportedly works out at around $5,844 US dollars a year, whereas the average salary in the US is said to be $48,672.
Announced on Thursday, F1 2021 is Codemasters' first new game release since it was acquired by Electronic Arts. It will be released for PS5, PS4, Xbox Series X/S, Xbox One, and PC via Steam on July 16, 2021.
EA officially completed its acquisition of Codemasters in February. Discussing the strategic rationale of the deal prior to its completion, EA said the move would create "a global leader in racing entertainment" and enable it to "release new racing experiences annually".
Related Products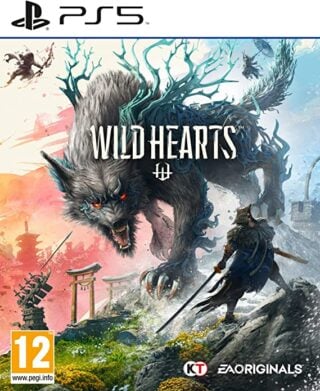 Wild Hearts (PS5)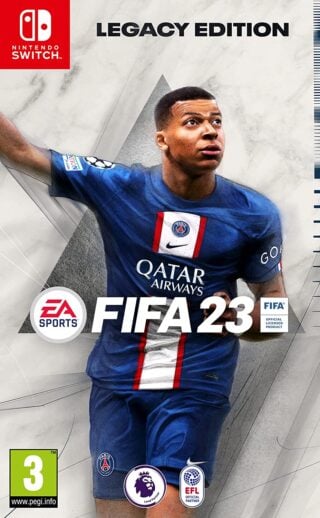 FIFA 23 - Legacy Edition (Switch)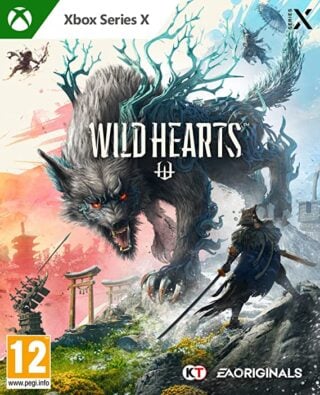 Wild Hearts (Xbox Series X/S)
Other Products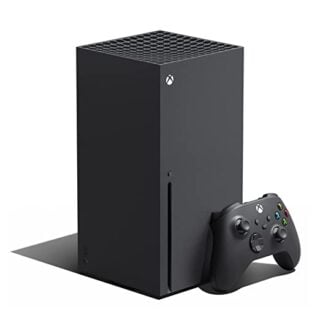 Xbox Series X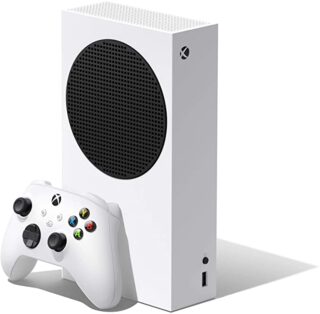 Xbox Series S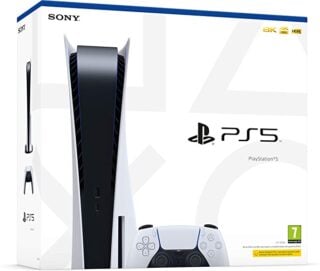 PlayStation 5
Some external links on this page are affiliate links, if you click on our affiliate links and make a purchase we might receive a commission.