EA has confirmed that The Sims 5 will be 'free to download'
Maxis says Project Rene and The Sims 4 "are going to continue to exist side by side"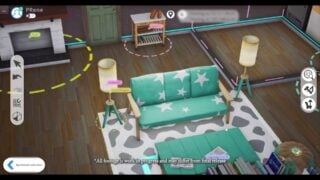 The Sims 5 will be "free to download", Electronic Arts has confirmed.
The next-gen Sims game, which is officially codenamed Project Rene, was announced last October.
EA said at the time that it would feature both solo and multiplayer gameplay, while offering the same experience across all supported devices including mobile.
A job advert briefly published online this summer described Project Rene as a "free-to-enter" game – something which Lyndsay Pearson, VP of franchise creative for The Sims at developer Maxis Studios, confirmed on Tuesday.
"We intend for Project Rene to be free to download, and that means that when it's ready and fully open to our players, you'll be able to join and play and explore Project Rene without a subscription, without core game purchase or energy mechanics," she said in a behind the scenes video which can be watched below.
"We want it to be easy for you to invite or join with a friend, and that means extending an open invitation for everyone to play."
Pearson added: "We're developing this game in a different way, and we're bringing everyone along with us, and that means a lot of different phases of development, which can include everything from closed invites and small public tests to large-scale early access options.
"And yes, when Project Rene is ready, it'll be available to download for free."
Pearson said that at launch Project Rene won't be as fully featured as The Sims 4, which has been significantly expanded with new content since its 2014 release.
"We want to focus on building something strong and cohesive from the start, so it definitely won't start with everything you have in The Sims 4, but we're going to add new experiences and content to Project Rene over time."
She elaborated: "Well, beyond regular updates to the core game, we will sell content and packs, but we want to change that mix a little bit. So, let me give you a theoretical example. In The Sims 4, the only way to experience any weather was if you purchased seasons. Now, in Project Rene, we might introduce basic weather to the core game for free for everybody. And then a pack for purchase might be focused on winter sports and could include activities like ice dancing or a snowman-building competition.
"So, building this way means that down the line, we could use wind or rain or clouds for other pack themes as well. Now, it's a little early to know exactly where we'll draw the lines, but it's important for us to lower those barriers to play and give everyone the broadest shared systems because that feels like the best foundation to grow from."
Pearson also said "Project Rene and The Sims 4 are going to continue to exist side by side. We plan to support both at the same time, and we're going to continue to bring even more exciting content to The Sims 4 for the foreseeable future."
Maxis plans to share details about what Project Rene multiplayer will offer in the year ahead.
The game's announcement coincided with The Sims 4 going free-to-play eight years after its original release.
Six months later in April of this year, EA claimed that The Sims 4 "now reaches more than 70 million players around the world".
EA CEO Andrew Wilson said last week that the company plans to significantly increase its focus on a handful of its biggest online franchises over the coming years.
The publisher will "invest disproportionally" in the likes of EA Sports FC, Apex Legends and The Sims – "massive online communities" in which Wilson sees the potential for "exponential growth".
He said: "We've been in football now for 30 years, we'll be in it for another 30 at least. I do think the likes of The Sims and Apex and Battlefield will spawn universes and ecosystems in the same way Star Wars and Marvel have. I do believe that's going to happen and it's not hard to get there when you think there's 170 million, 200 million people engaging with it daily."
Related Products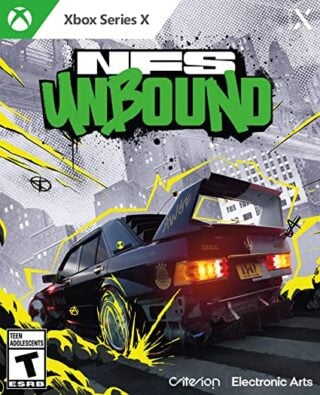 Need for Speed Unbound (Xbox Series X|S)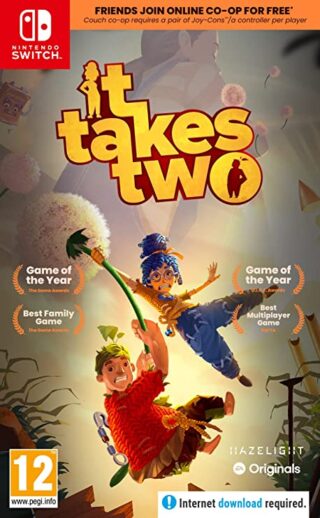 It Takes Two (Switch)
Other Products
Some external links on this page are affiliate links, if you click on our affiliate links and make a purchase we might receive a commission.