EA Access PS4 set to launch Wednesday
Subscription service will offer access to more than 50 games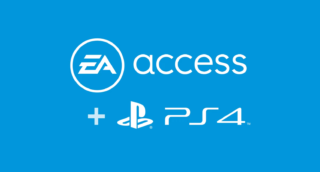 EA Access will launch for PS4 on Wednesday at 8:00pm ET / 5pm PT (1:00am Thursday BST), publisher Electronic Arts has confirmed.
Priced at ($4.99/£3.99) per month or ($29.99/£20.99) annually, the subscription service offers unlimited access to the full versions of more than 50 back catalogue games published by EA.
These include 2018 releases such as Madden 19, NBA Live 19, NHL 19, Burnout Paradise Remastered and Battlefield V, plus older games including Titanfall 2, Star Wars Battlefront 2 and Mass Effect Andromeda.
Subscribers also save 10% on EA digital content, including full games and DLC, and get access to exclusive trials of new EA titles before they launch, with in-game progress carrying over to the full game if they choose to buy it.
EA Access debuted as an Xbox One exclusive in 2014 after Sony suggested it had declined to put the service on PlayStation 4.
At the time, the platform holder said it didn't feel that EA Access offered "the kind of value PlayStation customers have come to expect".
Ubisoft will launch PC game subscription service UPlay+ later this year, while Square Enix is also considering launching a subscription service.