'E3 killed itself', not competition from Summer Game Fest, says Geoff Keighley
The host and producer says it was "heartbreaking" to see the show's decline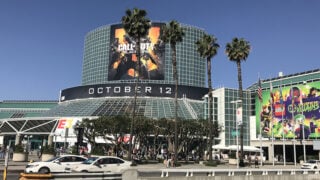 Summer Game Fest host and producer Geoff Keighley has rubbished suggestions that competition from his rival event was partly responsible for the cancellation of this year's E3.
Keighley started Summer Game Fest in 2020 after he split from E3, where he previously held its Coliseum live events. At the time, he cited being "uncomfortable" with organiser ESA's plans for E3.
In an interview on the latest episode of the VGC Podcast, Keighley was asked how he felt about his reputation in some corners of the internet as "the E3 killer".
"I think E3 sort of killed itself in a way," Keighley replied. "I understand why people say [SGF killed E3], but I think if anything, we created Summer Game Fest, and I built Summer Game Fest because I saw the wheels falling off the wagon of E3.
"As someone who loves that time of year… for two decades, E3 was part of my life since I was a 15-year-old kid. [From] the first E3 in 1995, I went to every show. I loved it and it defined my summer."
He added: "It was so exciting to me, and it was heartbreaking to see that start to fall apart. I think they had a relevancy problem, and then they also had a participation problem over the final years.
"So yeah, I think the question is, if we didn't do Summer Game Fest what would happen? I think things would have just kind of really splintered apart this summer."
Here's 15-year old me at the first-ever E3 in 1995.

E3 meant so much to me and to so many of you too.

Four years ago, I realized that E3 wasn't evolving as it needed to compete in a global, digital world. So we started building what's next. See at @summergamefest June 8. pic.twitter.com/wSZqpz3wjY

— Geoff Keighley (@geoffkeighley) March 30, 2023
Following weeks of speculation, E3 2023 was officially cancelled in March, with its new organiser ReedPop (the company behind PAX) claiming that it "simply did not garner the sustained interest necessary to execute it in a way that would showcase the size, strength, and impact of our industry".
Some companies who previously committed to E3 like Ubisoft opted to hold their own digital events instead. Others who were reportedly set to appear at E3, like Sega and Tencent, look set to appear at Summer Game Fest.
However, addressing suggestions that E3's cancellation may have been accelerated by publishers deciding to go to Summer Game Fest instead, Keighley denied that was the case.
"I get the sentiment around it. It was sad to me that we had to decide to go off and build something new, but we did that all in partnership with the publishers, and our list of partners for Summer Game Fest did not change at all with the cancellation of E3 this year," he said.
"Everyone we've been working with, we've been working with for months around Summer Game Fest. So there was a world where Summer Game Fest and E3 would have co-existed, and we had talked a lot to [E3 organiser] ReedPop about that possibility, because they were focused much more on a big trade event, and consumer event, and that's not what we were doing with Summer Game Fest."
Asked how it felt when it looked like Summer Game Fest and E3 might have been competing for the same pool of new game announcements, Keighley added: "I mean, we never really saw that.
"E3 cancelled in 2020, after I'd pulled out, due to the pandemic, and I started Summer Game Fest at home in a spare bedroom, not even knowing what I was really doing – we were just trying to figure out a way to bring news to fans.
"And then, you remember, there was the digital E3 they did in 2021, which was kind of their stab at, I guess, doing something similar to what we did. And then it didn't happen last year, didn't happen this year. So yeah, I never really felt in competition with E3, we were doing something different. We were focusing on a big livestreamed digital show.
"I feel pretty good about Summer Game Fest, I think we've got some really good stuff, but you live in constant fear…"@geoffkeighley talks about managing the expectations of one of the summer's biggest shows. https://t.co/aKSSLzlZth pic.twitter.com/p7E0K7xGF1

— VGC (@VGC_News) June 1, 2023
"I guess in 2021 there was maybe a little bit of competition between what we were doing and what E3 was doing.
"This year, I thought we had a reasonable plan, that we were doing what we were doing with a big show at YouTube Theater, and our press and influencer event Play Days which is a closed door thing, and E3 was going to do this big trade show at the LA Convention Center with a consumer event.
"And I always thought it was probably overly ambitious for what they were planning this year, but I was like 'cool, if they can pull that off, great'. We worked out the dates so it was going to be after what we did with Summer Game Fest.
"So yeah, I didn't really see it as competitive – I questioned the viability of what their plan was, but if the industry wanted that and wanted to support that, I think people could have done both. There were some companies toying with the idea of announcing their game with us, then having it consumer-playable at E3.
"It's a bummer it played out the way it did, and I think for a lot of the fans it's been such a rollercoaster, of willing E3 back.
"And the feedback it's always tough to see is when people are like 'bring back E3', and that somehow suggests that the Sony event would have been better if it was part of E3 or something. And it's just, like, the E3 that we all know and love, and that we grew up with – it really hasn't been E3 for seven or eight years."
The Summer Game Fest live kickoff show takes place on June 8 at 12pm PT / 3pm ET / 8pm BST.
Related Products
God of War Ragnarök (PS5)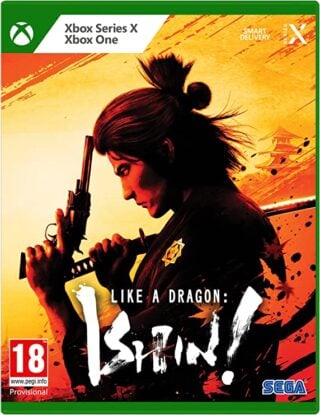 Like a Dragon: Ishin! (Xbox)
Other Products
Some external links on this page are affiliate links, if you click on our affiliate links and make a purchase we might receive a commission.