E3 2021 and Summer Game Fest schedule: Your complete guide
All the dates and times for every presentation during the E3 period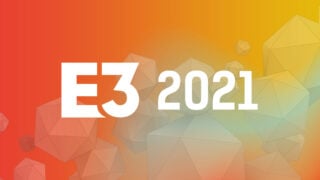 E3 time is nearly upon us once again, with publishers from all over the world lining up to show off their upcoming wares for this year and beyond.
After taking a break last year, E3 has returned for 2021, but this won't be the traditional E3 we're used to, with queues of press and players on a massive showroom floor.
Instead, it's going to be a fully digital event, with a live broadcast available for everyone on platforms including Twitch, YouTube, Twitter and Facebook, as well as a free E3 2021 app that gives access to exclusive features.
It may not be a conventional convention, then, but it will at least include the thing that most people love E3 for: video game news and announcements.
This year isn't quite as scattergun as 2020, thankfully, but there's still a spread in publisher schedules, with some companies choosing to stick to the traditional E3 timings, others choosing to support new rival event Summer Games Fest, and some like EA and Sony opting to not show a presentation at all (at least, not during the E3 window).
This can easily lead to confusion, so here's our definitive guide to every stream that has been officially given a time and date so far. Pop these all in your diary and you won't miss a second.
---
In Brief: The full E3 2021 Schedule
June 10, 11am PT / 7pm BST: Summer Game Fest Kickoff Live
June 11, 12pm PT / 8pm BST: Koch Primetime
June 11, 1pm PT / 9pm BST: IGN Expo
June 12, 8am PT / 4pm BST: Guerrilla Collective Part 2
June 12, 10am PT / 6pm BST: Wholesome Direct
June 12, 12pm PT / 8pm BST: Ubisoft Forward
June 12, 1.30pm PT / 9.30pm BST: Devolver Digital
June 12, 2pm PT / 10pm BST: Gearbox Entertainment
June 12, 3pm PT / 11pm BST: UploadVR
June 13, 12.15pm PT / 8.15pm BST: Square Enix Presents
June 13, 2pm PT / 10pm BST: Warner Bros. Back 4 Blood presentation
June 13, 2.30pm PT / 10.30pm BST: PC Gaming Show
June 13, 4pm PT / 12am BST: Future Games Show
June 14, 10.15am PT / 6.15pm BST: Take Two panel
June 14, 1pm PT / 9pm BST: Limited Run Games
June 14, 2.30pm PT / 10.30pm BST: Capcom Showcase
June 14, 3pm PT / 11pm BST: Razer E3 Keynote
June 15, 9am PT / 5pm BST: Nintendo Direct
June 15, 2.25pm PT / 10.25pm BST: Bandai Namco
---
E3 2021 schedule: Thursday, June 10
---
Summer Game Fest – Kickoff Live
Times: 11am PT / 2pm ET / 7pm BST
The Game Awards founder Geoff Keighley returns with his Summer Game Fest event, which this time includes a 'Kickoff Live' show featuring world premieres on June 10 – two days before E3 officially launches.
UPDATE: Here's all the news shared during the 2-hour show:
---
Summer Game Fest Kickoff Live News
---
---
E3 2021 schedule: Friday, June 11
---
Koch Primetime
Times: 12pm PT / 3pm ET / 8pm BST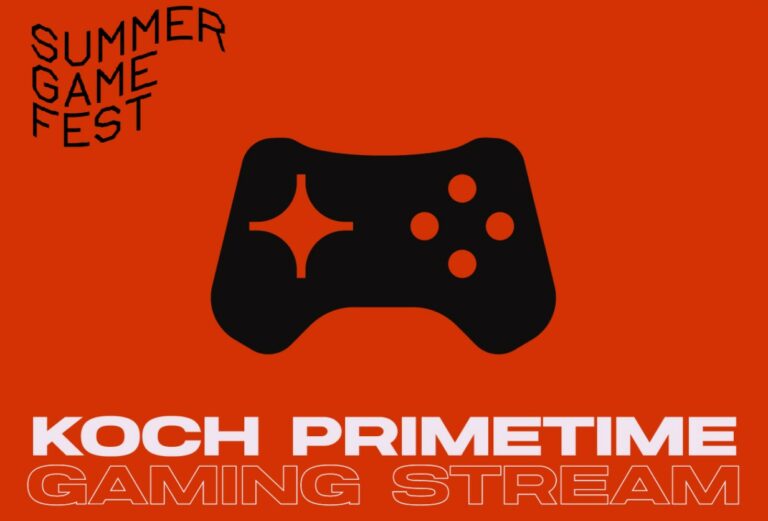 Saints Row and Dead Island parent Koch Media will hold its own dedicated E3 presentation ahead of the weekend – but don't expect its biggest IPs to show up.
"To give you a head's up, you won't see Dead Island, Saints Row, Metro or TimeSplitters there (or at any other E3 2021 event)," Deep Silver tweeted ahead of the event. "We'll let you know when we have news to share."
Koch is the parent company of Deep Silver, the German-Austrian publisher best known for Dead Island, Metro, Saints Row, Maneater, Shenmue 3 and Hunt: Showdown. It also recently set up a new Free Radical studio to revive classic FPS TimeSplitters.
---
IGN Expo
Times: 1pm PT / 4pm ET / 9pm BST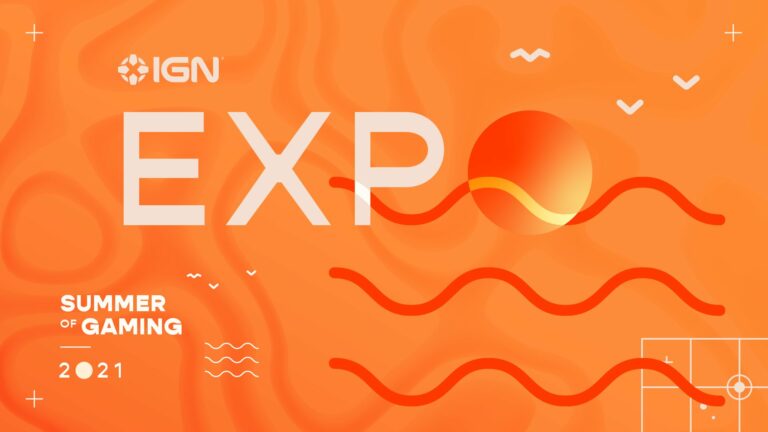 IGN hosted five separate events during its own Summer of Gaming series last year, but the return of E3 has led to the site's decision to focus its efforts into a single event this year.
IGN promises new game reveals and announcements, as well as a partnership with the Summer Game Fest Kickoff Live show, where more information will be shared on some of the games announced the previous day at Geoff Keighley's event.
---
E3 schedule: Saturday, June 12
---
Guerrilla Collective – Showcase 2
Times: 8am PT / 11am ET / 4pm BST

Guerrilla Collective is a relatively young event dedicated mainly to digital indie titles.
Last year over 70 games were shown off over the course of three nights, and this year Guerrilla announced two separate presentations a week apart, with the first having already premiered the week before E3 properly kicked off.
---
Wholesome Direct
Times: 10am PT / 1pm ET / 6pm BST
Wholesome Direct returns on June 12 promising new game reveals, exclusive footage, and even games that will launch during the show.
---
Ubisoft Forward
Times: 12pm PT / 3pm ET / 8pm BST (pre-show starts an hour earlier)
Ubisoft will kick off its big E3 / Summer Game Fest event at 11am PT / 7pm BST with a pre-show featuring news on upcoming updates for For Honor, Trackmania, The Crew 2, Brawlhalla, Watch Dogs: Legion, and more.
The main show will kick off at 12pm PT / 8pm BST featuring "big announcements, updates on some of Ubisoft's live titles, and some surprises that you won't want to miss."
UPDATE: Here's every major announcement from the show:
---
Devolver Cinematic Universe showcase
Times: 1.30pm PT / 4.30pm ET / 9.30pm BST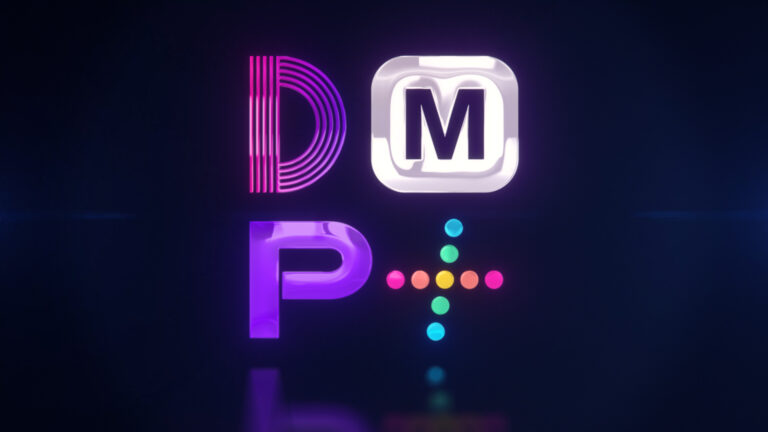 Devolver says it will reveal five new games during its Summer Game Fest showcase, as well as two release dates for previously confirmed titles.
"Should be fun," it wrote. "Don't forget to tweet us that it wasn't funny after it's over. We all love that."
---
Gearbox E3 Showcase
Times: 2pm PT / 5pm ET / 10pm BST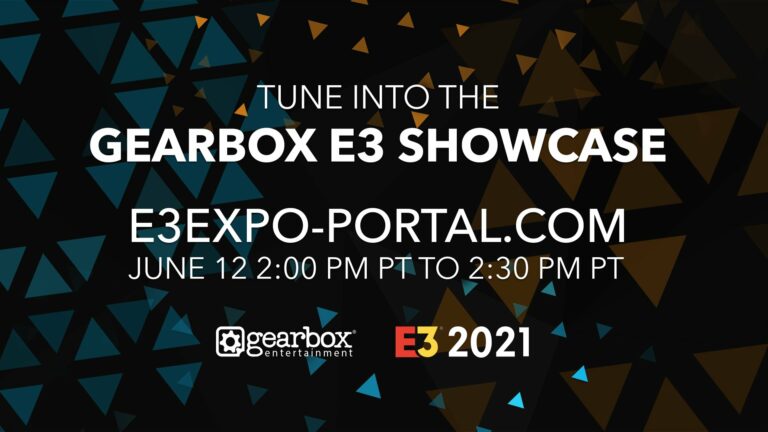 Gearbox and publisher 2K will reveal Borderlands spin-off, 'Wonderlands' during Summer Game Fest Kick Off Live on June 10, so this sessions is likely do dive deeper into the unannounced game.
Summer Game Fest confirmed on Monday that it will reveal "a new adventure from Gearbox and 2K" during the two-hour show on Thursday, June 10.
A teaser site, BeChaoticGreat.com has also been launched and its code contains references to a yet-to-be-launched website for 'Wonderlands'.
---
Upload VR Showcase
Times: 3pm PT / 6pm ET / 11pm BST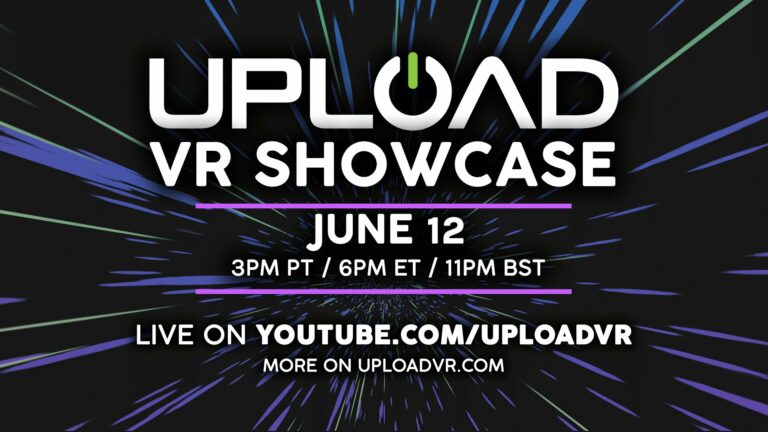 As its name suggests, the Upload VR Showcases are a celebration of what's to come for VR content.
This year, Upload promises "plenty of new content to share across all platforms… So if you're a fan of Oculus Quest, PlayStation VR or PC VR headsets you'll want to make sure you tune in."
---
E3 schedule: Sunday, June 13
---
Xbox and Bethesda Showcase
Times: 10am PT / 1pm ET / 6pm BST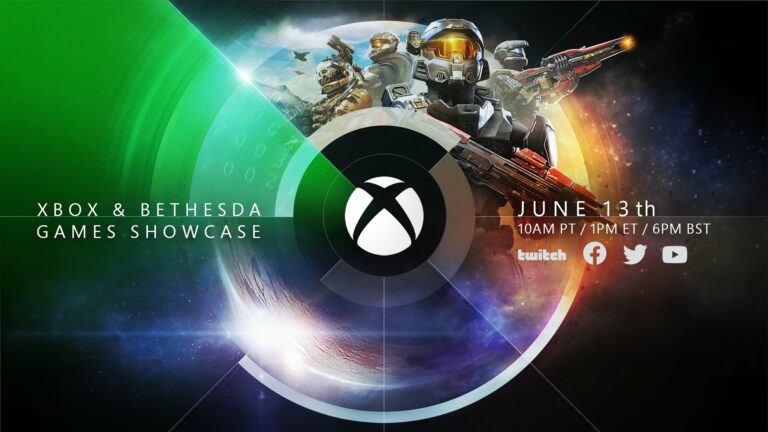 The first platform holder showcase of E3 and Summer Game Fest promises world premieres, Game Pass announcements and "games, games, games".
The showcase will last for 90 minutes and will be viewable on platforms including YouTube, Twitch, Twitter and Facebook.
UPDATE:
Xbox and Bethesda E3 2021 news
---
Square Enix Presents Summer 2021
Times: 12.15pm PT / 3.15pm ET / 8.15pm BST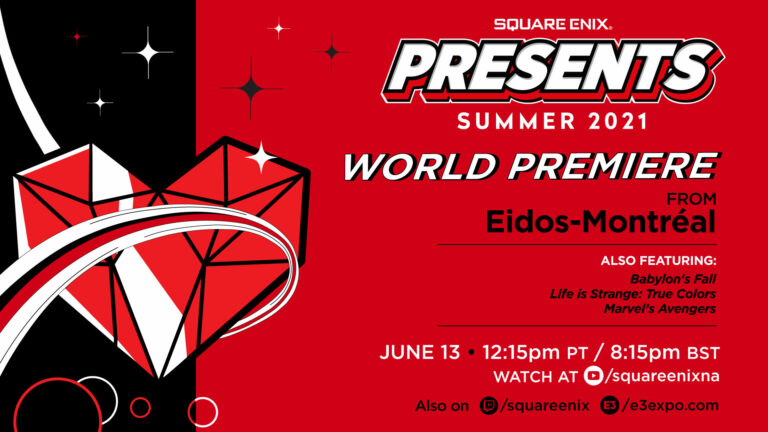 Taking place shortly after the Xbox and Bethesda showcase, Square Enix Presents Summer 2021 will include "the world premiere" of a new game from Eidos Montréal.
According to Bloomberg reporter Jason Schreier, the game in question is a Guardians of the Galaxy game developed by the Deus Ex studio.
Square Enix said on Thursday that its e3 showcase will also include "an exciting update" on Platinum's Babylon's Fall, details about Marvel's Avengers' Black Panther War for Wakanda expansion, a deep dive on Life is Strange: True Colors and a first look at Life is Strange: Remastered Collection.
Noted insider 'Navtra', who has a good recent track record when it comes to PlayStation and Square Enix information, recently claimed two major Square Enix reveals were being lined up for June: a cross-gen Eidos game and a PS5 exclusive Final Fantasy title.
---
PC Gaming Show
Times: 2.30pm PT / 5.30pm ET / 10.30pm BST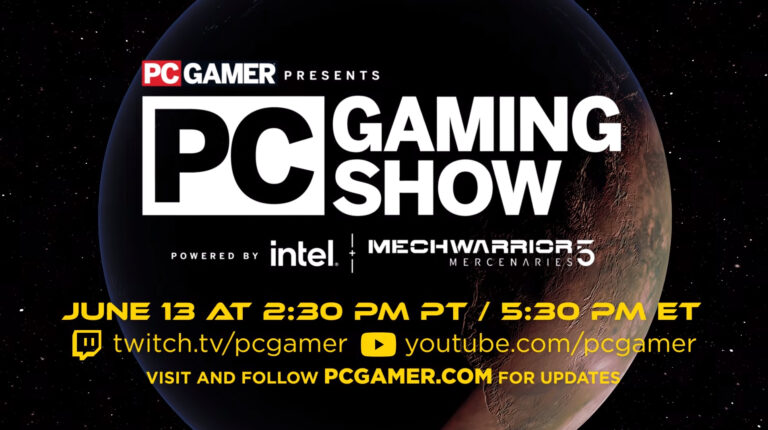 The annual PC showcase hosted by PC Gamer will be a more concentrated 90-minute presentation this year.
PC Gamer is promising a total of 39 new videos, game announcements and interviews, including new information on the likes of Dying Light 2, Naraka Bladepoint, Hello Neighbor 2 and Humankind.
Valve will also be making an appearance to announce something related to Steam. Many have assumed this is in relation to the portable gaming handheld it's reported to be making, but the latest mention of Valve's appearance on PC Gamer suggests it may only be turning up to discuss its own Steam Next Fest event.
---
Future Games Show
Times: 4pm PT / 7pm ET / 12am BST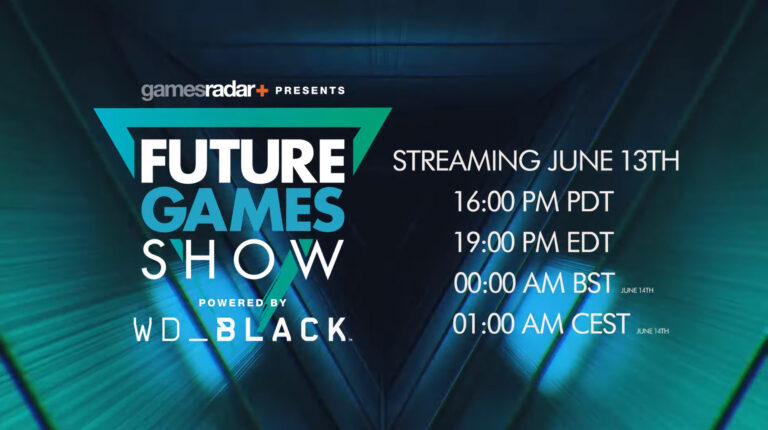 Hosted by Troy Baker and Laura Bailey from The Last of Us Part II, the Future Games Show will feature 40 multi-format games.
There will be new gameplay clips, developer walkthroughs and world premieres, as well as a new section called the Virtual Show Floor, which contains games that will have playable Steam demos once the event ends.
UK players will have to pull a late night for this one, though – despite Future being based in the UK, this is the latest of all the E3 shows, meaning it'll start at midnight in Britain.
---
E3 schedule: Monday, June 14
---
Limited Run Games LRG3
Times: 1pm PT / 4pm ET / 9pm BST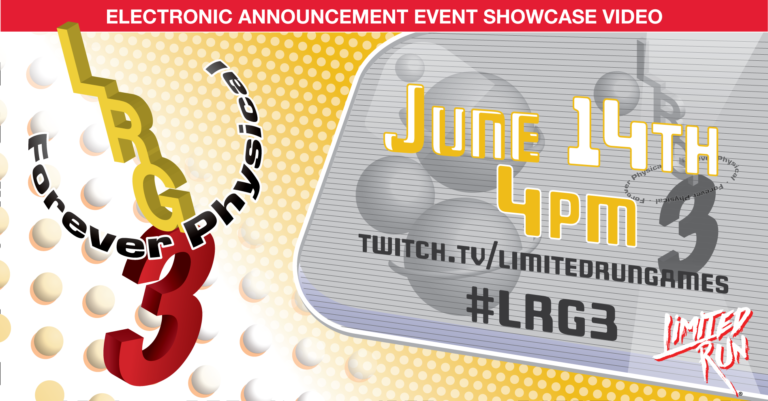 LRG3, the physical game publisher's latest showcase, is promised to include 25 announcements about new games, physical editions of cult favorites, and reprints of classic titles.
For those who join the Twitch chat, Limited Run says it will be handing out prizes every 15 minutes during the show.
---
Capcom Showcase
Times: 2.30pm PT / 5.30pm ET / 10.30pm BST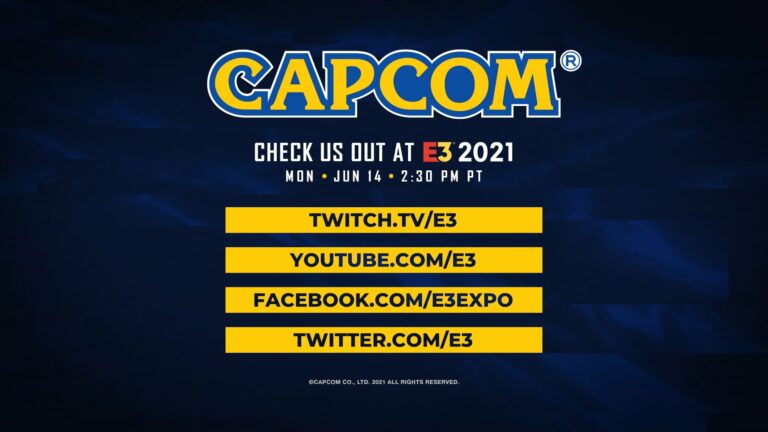 Capcom is arguably the main attraction on Monday, so all eyes will be on what it has planned.
Capcom has already confirmed that the presentation will include The Great Ace Attorney Chronicles, Monster Hunter Stories 2, Monster Hunter Rise and Resident Evil Village.
It remains to be seen if it has anything new to announce, but given that two of the games listed have been out for a while now, we're hopeful that some surprises are in store.
---
Razer E3 Keynote
Times: 3pm PT / 6pm ET / 11pm BST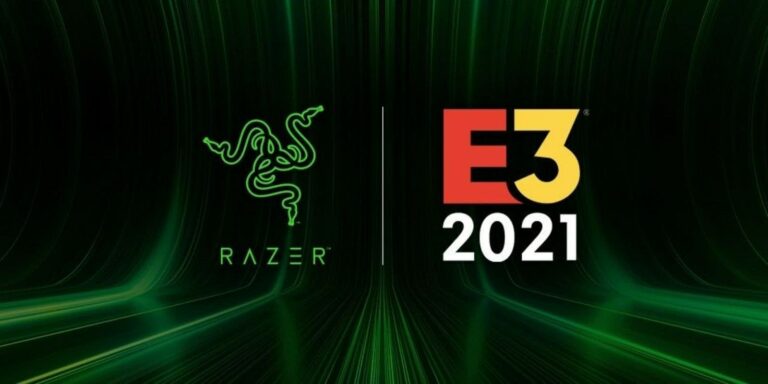 Despite being active in gaming hardware for over 20 years now, Razer has never had its own E3 presentation.
That changes this year, with the company's first ever E3 keynote.
Razer claims its show "will unveil a series of innovative hardware built with Razer's best-in-class technology and design that will continue to raise the bar for PC gaming".
---
E3 schedule: Tuesday, June 15
---
Nintendo Direct – E3 2021
Times: 9am PT / 12pm ET / 5pm BST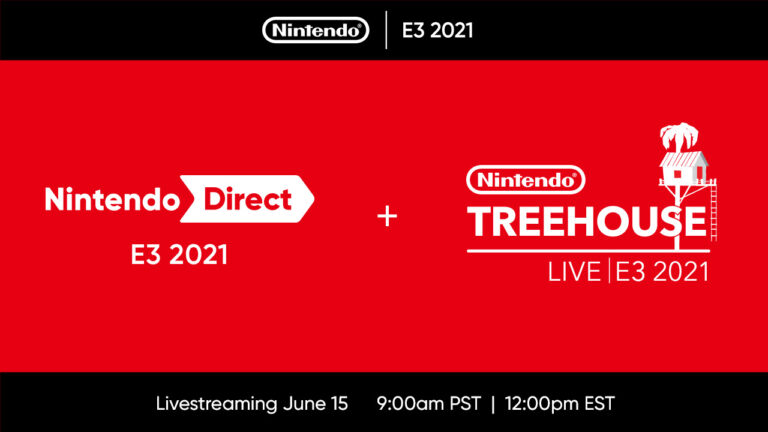 Nintendo's 40-minute live stream will start at 9am PST / 6pm CEST and focus on Nintendo Switch software "mostly" releasing this year, the company said.
Immediately after the Nintendo Direct, the company will stream roughly three hours of deep dives on gameplay for a handful of Switch games in Nintendo Treehouse: Live.
According to a Bloomberg report published last week, Nintendo is planning to announce new Switch hardware ahead of the main E3 show, which takes place from June 12-15, giving developers room to showcase games for the system at the all-digital show.
Related Products
Other Products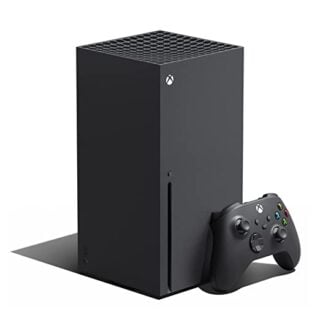 Xbox Series X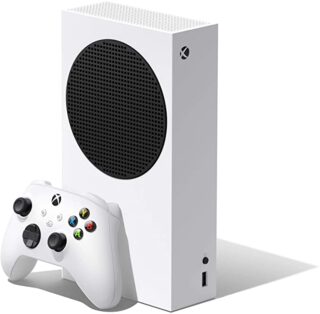 Xbox Series S
Some external links on this page are affiliate links, if you click on our affiliate links and make a purchase we might receive a commission.