Dying Light 2 studio clarifies '500+ hours' length claim, following backlash
Techland now says the sequel's story can be finished in around 20 hours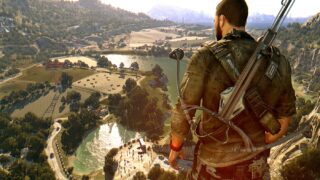 The studio behind the upcoming Dying Light 2 has clarified the game's length, following a backlash to claims made over the weekend.
On Saturday, the game's official Twitter account claimed: "To fully complete Dying Light 2 Stay Human, you'll need at least 500 hours – almost as long as it would take to walk from Warsaw to Madrid."
While intended to be a positive statement, the tweet received some backlash from players who felt this was too long for a single game.
Now Techland has posted another tweet explaining that the main story itself is only 20 hours in length.
"We wanted to clarify our recent communication about the amount of hours required to complete the game," the studio said on Monday.
""Dying Light 2: Stay Human is designed for players with different gameplay styles and preferences to explore the world how they see fit."
This message was accompanied by a new image stating that the game will take:
20 hours to complete the main story
80 hours to finish the main story and all side quests
500 hours to "max out" the game with all "choices and endings, checking every place on the map, every dialogue and finding every collectible."
Dying Light 2 has suffered a number of delays, but finally appears to be nearing its February 4 release date with no further setbacks.
The follow-up to 2015's open-world zombie survival title was announced at Xbox's E3 2018 briefing and was originally scheduled for a spring 2020 release, but that launch window was delayed in January 2020.
Development was then disrupted in June 2020 with the departure of narrative designer Chris Avellone following allegations of sexual harassment.
In March this year, the Dying Light 2 team addressed impatient fans by reading out some of their most abusive tweets and assuring them the game was planned for release this year.
This was followed in May with the game's first official release date of December 7, 2021, which was then pushed back to February 4, 2022.
Related Products
Other Products
Some external links on this page are affiliate links, if you click on our affiliate links and make a purchase we might receive a commission.