Dying Light 2 Reviewers Roundtable: 'It's a big disappointment'
VGC's Jordan Middler and GGRecon's Aaron Bayne appraise this week's big release in this video discussion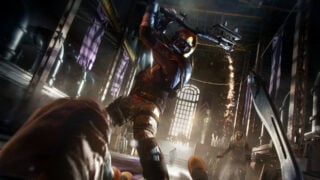 VGC's Dying Light 2 review is now live ahead of the game's release this week.
The open-world title, which has suffered several years of delays since its first reveal at E3 2018, will finally be released for PC, PS4, PS5, Xbox One and Xbox Series X/S on Friday.
VGC's Jordan Middler and GGRecon's Aaron Bayne have both played through this week's big release and discuss whether the wait was worth it in the following video:
Dying Light 2 is a big disappointment - Review Debate
According to the pair, what starts off as a tense fight for survival that encourages you to be deathly afraid of the dark quickly turns into a fairly generic open-world game, with some great mobility that happens to have zombies in it. Their presence, like a lot of things in Dying Light 2 just doesn't matter.
In mid-January, Dying Light 2's Switch release was pushed back significantly, with Techland now planning to deliver the game within six months of the other versions.