Dying Light 2 alpha footage from 2020 has appeared online
The game has reportedly been in development for over 5 years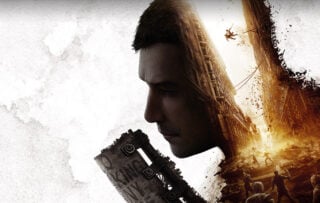 Several clips reported to be footage of Dying Light 2: Stay Human during its alpha phase have leaked online.
The footage, which was posted to Imgur, shows three short clips that greatly resemble the recent open-world zombie adventure.
One clip shows a player leaping from a rooftop before assigning some skills using a menu that's similar to the final release.
The others show the player swimming, seemingly in the middle of The City, the large main area in the game.
Techland recently delayed Dying Light 2 Stay Human's Nintendo Switch release.
While all other versions of the game were released on February 4, 2022 as planned, the cloud version for Switch has been pushed back significantly.
"Techland aims to deliver the game to the Nintendo Switch family within six months from the original date," according to a press release distributed on Wednesday.
Techland also recently pledged to support Dying Light 2 with "at least" five years of post-launch content.
Dying Light 2 - gameplay trailer
In our review, we call Dying Light 2: Stay Human a "an uninspiring zombie adventure saved by excellent parkour."
"Dying Light 2: Stay Human feels like it lost its direction somewhere along the way. It begins as an interesting zombie game wherein the threat feels tangible, your character feels weak, and the world feels primed for a dynamic story. However, the further you get into the game, a lot of its early ideas feel sidelined for a generic zombie plot, uninspiring combat, and the absence of any kind of danger."