DrDisrespect claims Twitch has not told him why he was banned
Streamer breaks silence on mysterious action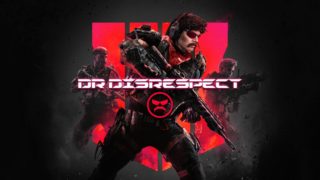 Streaming personality DrDisrespect has claimed that Twitch has not notified him on the reason behind his ban from the platform.
The streaming platform banned DrDisrespect, whose real name is Guy Beahm, on Friday but did not provide any explanation for why it had taken action against the popular streamer.
Commenting on the ban for the first time on Saturday, Beahm said: "Twitch has not notified me on the specific reason behind their decision… Firm handshakes to all for the support during this difficult time."
DrDisrespect is one of Twitch's most popular streaming personalities. His recent exclusivity deal is said to have been worth as much as $10m a year, and in 2019 he signed a TV development deal with Skybound Entertainment.
Twitch's only official comment on the matter states that "we take appropriate action when we have evidence that a streamer has acted in violation of our Community Guidelines or Terms of Service."
According to industry insider Rod Breslau, Beahm's latest ban is permanent and not temporary like the one he received in 2019 for broadcasting from an E3 restroom. Kotaku has also reported that the ban is permanent.
Breslau later stated: "I have been told from credible sources the reason DrDisrespect has been banned. however due to the importance and sensitivity around the subject I have refrained from going on it. I don't feel comfortable with it currently."
Twitch has reportedly already begun refunding subscriptions to DrDisrespect's channel and removed his emotes from its platform.