Dragon Quest Builders series director leaves Square Enix
Kazuya Niinou felt "a little burned out" after seven years at the company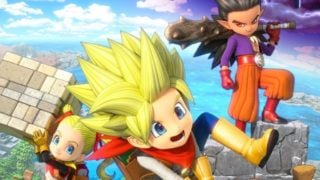 Dragon Quest Builders series director Kazuya Niinou has left Square Enix.
In a series of tweets announcing his departure, the designer thanked his colleagues and the fans who played the games he worked on.
During seven years at Square Enix, Niinou served as assistant director on Final Fantasy XIV Online: A Realm Reborn and directed both Dragon Quest Builders games.
Niinou said (via Google Translate) he "felt a little burned out" making Dragon Quest Builders 2 and wanted to experience a development cycle different to those at Square Enix so "decided to leave for a new development environment", which he'll talk more about next week.
However, Niinou said he'll continue to "watch over Builders 2" and "work with Square Enix as an external staff" member. This doesn't mean there's any DLC or update for the game coming, he added.
Prior to joining Square Enix, Niinou co-created Trauma Center and Etrian Odyssey at Atlus.
VGC's 5/5 Dragon Quest Builders 2 review called the building RPG, which released in July, the perfect sequel.