Dr Kawashima's Brain Training for Nintendo Switch European release date confirmed
Launching January 2020 with multiplayer and World Brain Training Championships
Dr Kawashima's Brain Training for Nintendo Switch will be released on January 3, 2020 in Europe.
The game, which was previously confirmed for release in Japan on December 27, 2019, will include a variety of classic and new exercises.
Some new activities use the IR motion camera on the flagship Switch's right Joy-Con to detect hand gestures. While the recently launched Switch Lite console doesn't feature an IR sensor, Joy-Con controllers can be bought separately and used with the portable console to play games in tabletop mode.
Classic exercises from past Brain Training games can be played with touch controls or using a stylus included with the packaged version available at retail stores.
Confirmed challenges include:
Finger Calculations: Solve math problems using your fingers. Even if you know the answer in your head, you'll need to react quickly!
Rock, Paper, Scissors: Try to win – and lose – using your fingers in rounds of Rock, Paper, Scissors.
Word Scramble: Combine letters to form words.
Photographic Memory: Remember the photo previously displayed.
Dual Task: Leap over hurdles while choosing the biggest number.
Selected challenges can be played by multiple players locally with one Joy-Con each, including Birdwatching and Box Counting.
Nintendo Switch Online members can also compete online with friends and compare training results in the game's rankings. Nintendo says it plans to hold regular World Brain Training Championships.
The Brain Training franchise, which is inspired by the work of Japanese neuroscientist Ryuta Kawashima, launched for Nintendo DS in 2005.
The first entry in the series, titled Dr. Kawashima's Brain Training: How Old Is Your Brain? in western markets, sold over 19 million copies and received several sequels for Nintendo's handheld consoles, as well as a Wii U eShop release in Japan.
The titles feature a variety of puzzles, numerical and verbal exercises designed to help keep certain parts of the brain active, although claims regarding their medical benefits have been disputed.
Related Products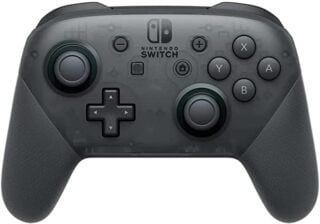 Nintendo Switch Wireless Pro Controller
Pokémon Scarlet and Violet Dual Pack
Other Products
Some external links on this page are affiliate links, if you click on our affiliate links and make a purchase we might receive a commission.