Dr. Dre's GTA Online mixtape is available to stream now
The EP features Eminem, Rick Ross and more.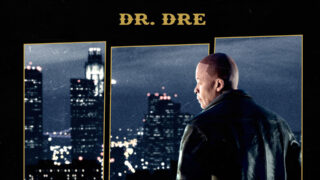 A new Dr. Dre EP previously exclusive to GTA Online is now available to stream.
GTA Online: The Contract features appearances from Eminem, Snoop Dogg and more.
The EP was originally released as part of The Contract, a series of missions in GTA Online which brought back GTA V's single-player character, Franklin. During the missions, Franklin had to track down Dr Dre's missing phone which contained the highly coveted tracks.
The EP is now streamable across music platforms including Apple Music and Spotify. 
The full tracklist is:
"Gospel" (feat. Eminem)
"The Scenic Route" (feat. Anderson .Paak & Rick Ross)
"Black Privilege"
"ETA" (feat. Anderson .Paak, Busta Rhymes & Snoop Dogg)
"Fallin Up" (feat. Cocoa Sarai & Thurz)
"Diamond Mind" (feat. Nipsey Hussle & Ty Dolla $ign)
Rockstar Games has confirmed that Grand Theft Auto VI is currently in development.
In a statement posted on the company's website, the studio has addressed concerns from players that there has been no news on the sixth game in the hugely successful series.
"With the unprecedented longevity of GTA V, we know many of you have been asking us about a new entry in the Grand Theft Auto series," the statement reads.
"With every new project we embark on, our goal is always to significantly move beyond what we have previously delivered – and we are pleased to confirm that active development for the next entry in the Grand Theft Auto series is well underway.
Rockstar is currently gearing up to release the PS5 and Xbox Series X versions of Grand Theft Auto V on March 15.