Dr Disrespect 'still doesn't know' why he was fired by Twitch
Streaming personality 'putting together a plan to take things to the next level'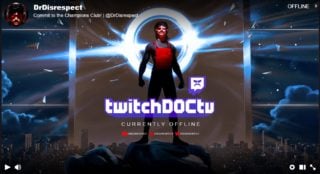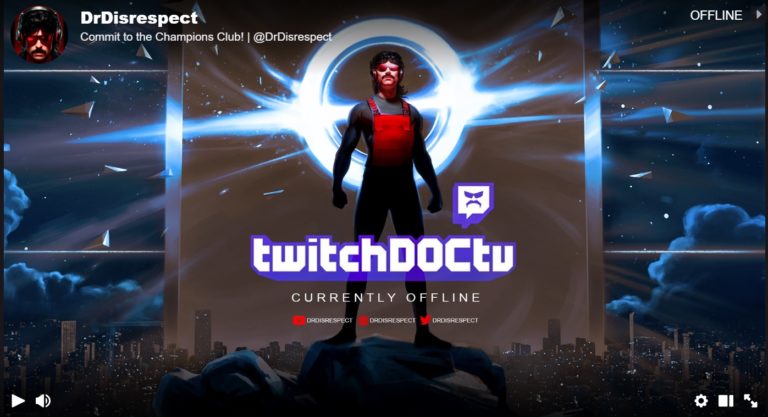 Dr Disrespect has claimed he still doesn't know why he was fired by Twitch last month and suggested he's not interested in signing exclusively for one of its rivals such as YouTube or Facebook.
The Amazon-owned streaming platform banned Dr Disrespect, whose real name is Guy Beahm, in June without providing any explanation for its decision.
Dr Disrespect was one of Twitch's most popular streaming personalities prior to the termination of a recently signed exclusivity deal with the platform said to have been worth as much as $10 million a year.
Asked if he knew why Twitch had voided his contract, Beahm told The Washington Post: "Honestly, we just don't know. It was a total shock. Imagine showing up to work and the doors are closed and you can't get inside. You're going, 'What's going on?' And you've been told you've been fired. But you haven't been told the reason why. We just weren't given an answer. … It was the worst feeling."
A Twitch spokesperson also declined to comment when approached by The Post.
"I've been dealing with a lot of stress and anxiety," Beahm added. "You know, my wife and I both, this is our livelihood. We worked really hard to get to this point. … Let's just say I've felt all of the emotions that you could possibly feel."
In 2019 Beahm signed a TV development deal with Skybound Entertainment, which he expects to be unaffected by recent events.
Despite obvious disappointment concerning his current state of affairs, Beahm also suggested he remains positive about future career moves.
"We worked really hard to get to this point, and all of a sudden it's just like everything's kind of halted," he said. "But, you know, I'm surrounded by a good team. And we're putting together a nice little game plan. I'm really excited to take things to the next level."
In a separate interview with PC Gamer, Beahm suggested that he was not interested in signing another exclusivity deal with one of Twitch's rivals, and claimed he's even considering streaming independently on his championsclub.gg website, in addition to other big options like YouTube and Facebook
"Well, let's just say all the cards are on the table," he said. "I'm more focused on just making sure whatever we do next, whether it's a platform move or not, that it's the right decision for the community and Champions Club that follows me.
"And that makes sense to what I want to continue to accomplish with this character in terms of taking things to the next level, and whether it's streaming or outside of streaming. So it's just being conscientious of that decision."