Doom Eternal will get Xbox Series X/S and PS5 upgrades on June 29
Performance, balanced and ray-tracing modes will be added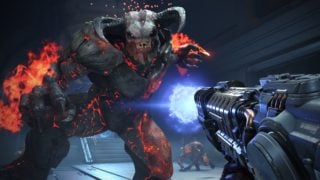 The next-gen versions of Doom Eternal will be getting graphical upgrades on June 29.
The free update optimises the game for the Xbox Series X, Xbox Series S and PS5, with each version getting a choice of performance options.
PC owners will also get an upgrade that adds ray tracing on hardware that supports it, which was already announced previously.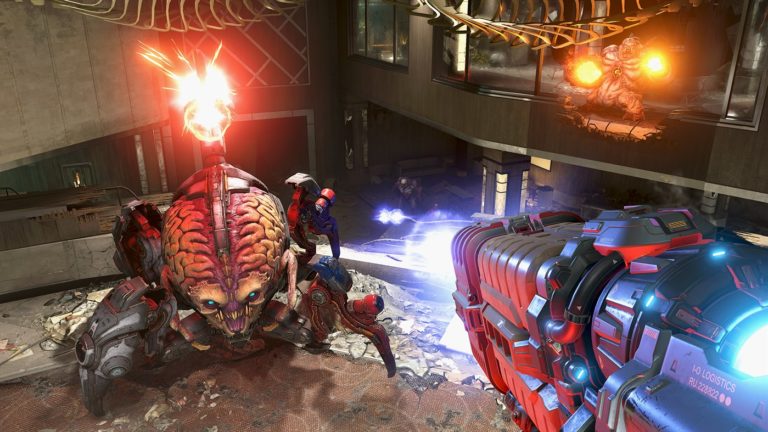 The full list of possible graphics modes on each system is as follows:
Xbox Series X
Performance Mode: 1800p at 120 FPS
Balanced Mode: 2160p at 60 FPS
Ray Tracing Mode: 1800p at 60 FPS
Performance Mode: 1584p at 120 FPS
Balanced Mode: 2160p at 60 FPS
Ray Tracing Mode: 1800p at 60 FPS
Xbox Series S
Performance Mode: 1080p at 120 FPS
Balanced Mode: 1440p at 60 FPS
Ray Tracing Mode: Not Available
PC
Ray Tracing Mode: Availability and performance depends on a user's PC hardware
All versions of the game will use dynamic resolution scaling, which means the resolutions shown above are only in the best case scenario and will be dropped during graphically intensive moments.
Doom Eternal was released for Xbox One, PS4 and PC in March 2020. Bethesda claimed Id Software's shooter doubled the launch revenue of the previous series entry, 2016's Doom, although it didn't offer specific figures.
At launch, Bethesda said Doom Eternal was the best-selling game on Steam during a particularly busy week for the digital distribution platform, racking up over 100,000 concurrent players.
"We want to thank our millions of fans for their enthusiastic support of this amazing title," said Ron Seger, SVP of global sales at Bethesda at the time. "Despite thousands of retail stores closing, we are pleased so many fans have been able to enjoy Doom Eternal."
VGC's Doom Eternal review said: "Id delivers another relentlessly entertaining single-player campaign that's one hell of a stress buster."
The game's creative director recently stated that he's "put a lot of thought" into adding a female Slayer to the Doom franchise, but said that he'd like to do it in a way that would impact gameplay, rather than offering an alternative re-skin of the existing Slayer protagonist.