Doom Eternal trailer teases its first campaign expansion, The Ancient Gods: Part One
Expansion will be fully revealed at Gamescom
Bethesda has released a teaser trailer for Doom Eternal's first campaign expansion, The Ancient Gods: Part One.
It provides a sneak peek at what developer Id Software has in store for players ahead of the full trailer reveal during Gamescom Opening Night Live on August 27.
Bethesda announced earlier this week that Doom Eternal and The Elder Scrolls Online will be released for Xbox Series X and PlayStation 5.
Players who own or purchase either title on Xbox One or PlayStation 4 will be able to upgrade to the next-gen versions for free when they're available, the publisher said.
Additionally, both titles are expected to support backwards compatibility when the new consoles launch.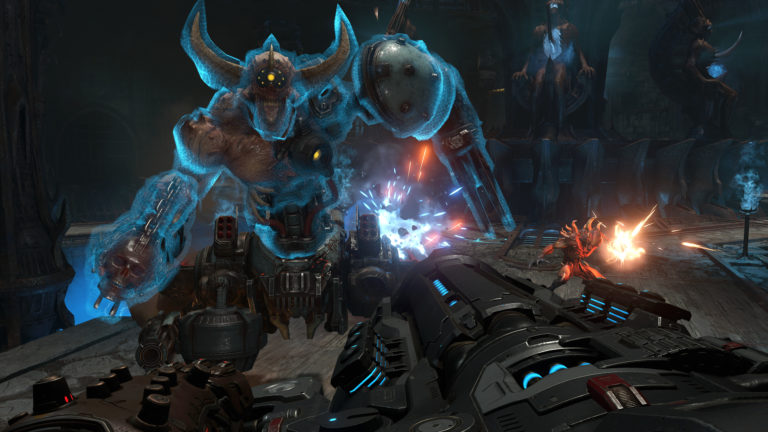 While Bethesda didn't have any news to share on other games, it said it's committed to offering free upgrades for current generation console owners of existing titles released for next-gen systems.
Further Bethesda news is expected during QuakeCon at Home, which is running from August 7-9.