Donnie Yen's Sleeping Dogs movie is reportedly going ahead
Martial arts star says he's "excited" for the game project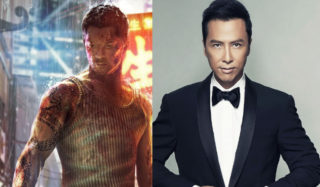 The movie adaptation of 2012 Square Enix game Sleeping Dogs looks to be moving ahead, according to comments made by the film's star.
Martial Artist Donnie Yen posted on his Chinese Weibo account this weekend – translated by analyst Daniel Ahmad – that he was "Excited to start his next challenge" and is preparing for the new movie.
The Sleeping Dogs movie adaptation was announced in 2017, with production company Original Film – known for The Fast and the Furious movies – attached to the project.
Developed by now-shuttered Vancouver studio United Front Games, Sleeping Dogs follows an undercover police officer on a mission to take down dangerous criminal organizations.
The open-world title was well received by critics and spawned a PS4 and Xbox One remaster and a spin-off multiplayer game called Triad Wars, which was eventually cancelled in 2015.
According to Deadline, the movie will be set in Hong Kong and focus on "martial arts fighting, racing, boat chases … and shooting while doing all of that."