DIY expert builds a 'stunning' PlayStation 5 out of brass
Creator manually recreated PS5's exterior parts in metal and painstakingly imitated its curves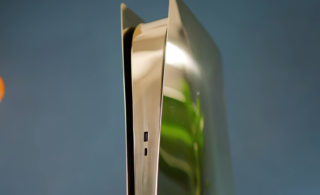 An influencer who specialises in DIY videos has recreated a PlayStation 5 out of brass.
YouTuber Matthew Perks, aka 'DIY Perks', created the custom PS5 by stripping down a normal Digital Edition console and then painstakingly recreating its exterior parts and curves using the golden metal.
As explained in a video (embedded below), Perks first made a template for the PS5's hardware's curved, black exterior using paper. Once cut out, it was then attached to the brass, which was then trimmed to match.
Perks then had to manually bend the brass to copy the original curves of the PS5 hardware, which he said "takes ages to do accurately" but in the end resulted in an almost exact replica. He completed the design by creating USB ports and a custom brass power switch.
The trickiest part of the build, perhaps unsurprisingly, was the side panels. "I [was] quite sceptical about being able to recreate these with brass, as they're such unusual shapes with opposing curve directions on each axis," Perks said.
Because of the properties of brass, it was "extremely difficult" to manually bend the side panels to match the PS5's white faceplates. "Despite trying for an hour, it just looks awful and nothing close to what I need," Perks said.
The solution was to provide heat with a blowtorch to negate the elasticity of the brass.
Perks created a template of the original PS5 panels using wood and then forced the brass into shape using clamps, before applying heat with a blowtorch.
The final brass side panels are "only a millimetre off perfection" in terms of curvature, according to the creator, and after some sanding, polishing and soldering, the brass PS5 was complete.
"Brass always looks great when it's polished up, but in this case, because of all of the different curves and angles of the PlayStation 5, it looks particularly stunning, almost like it's something out of the old Star Wars," the creator said.
Perks notes that he did need to move one of the console's wi-fi antennas outside of the console in order to negate the brass blocking the signal.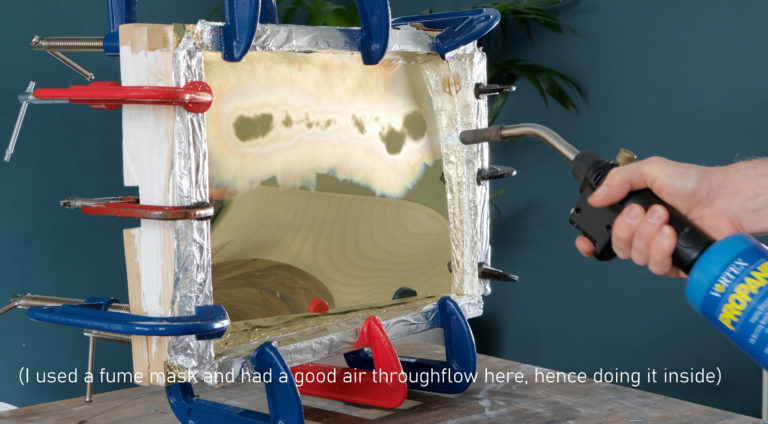 On thermals, he said he didn't believe the brass would affect the temperature of the console much, as "the airflow is the main factor, especially as it's more or less unchanged from the original shapes."
PS5 customisation has become fairly popular since the console's launch last year, with many peripheral firms offering products to alter the appearance of Sony's next-gen system.
Companies including CMP Shells, Dbrand and Game Armor are offering custom coloured faceplates for the PS5, with the existing white shells easily snapping off and allowing for simple customisation.
Currently, Sony has not committed to releasing different colour PS5 consoles or customisation options, although it has said it intends to release DualSense colours other than the default white and black in the future.