Disney-themed Nintendo Switch set for release in Japan
New console is based on the popular Tsum Tsum game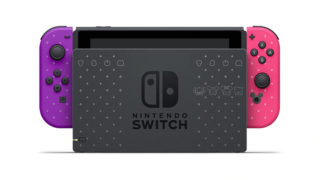 Nintendo is to launch a Disney-themed Nintendo Switch console in Japan to commemorate the release of party game Disney Tsum Tsum Festival.
Based on the popular stuffed-toys-meets-puzzle-game, the console will come with unique purple and pink Joy-Con controllers covered in Tsum Tsum-themed patterns and a dock featuring a similar design.
The system is the updated Nintendo Switch with longer battery life, Nintendo confirmed on its Japanese website. The Disney Tsum Tsum console will release alongside the game on October 10.
The updated original Nintendo Switch model will begin arriving in stores in August (September in the UK), featuring longer battery life than even the upcoming Switch Lite.
According to Nintendo, the original Switch console offers 2.5-6.5 hours of battery life, compared to 4.5-9 offered by the new model, and 3-7 hours offered by Switch Lite, with the totals varying depending on the game being played and the usage conditions.
Nintendo also plans to launch new Joy-Con colours, in the form of a blue/neon yellow set and a neon purple/neon orange pair, on October 4.
A limited edition Pokémon Sword and Pokémon Shield Switch Lite console will be released in November too.