Disney hires ex-PlayStation portfolio boss to lead game licensing
"To help pair amazing devs and publishers with the best IP in the world"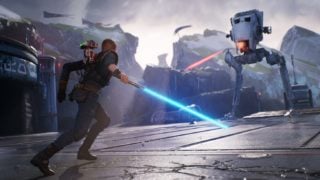 Disney has appointed former PlayStation portfolio boss John Drake as VP of business development and licensing for games.
Drake announced he was leaving his role as PlayStation's global head of portfolio strategy and content acquisitions earlier this month, after five years with Sony.
Confirming his new role on Twitter, Drake said he was looking forward to helping "pair amazing developers and publishers with the best IP in the world".
He wrote: "I've been a Disney fan my entire life – animation, live action, Pixar – and now Star Wars, Marvel, Fox and everything else? It's an amazing time to bring those worlds to the games and interactive space!"
In February Walt Disney Company CEO Bob Iger suggested the company was better off licensing its IPs to external companies than it was creating and publishing games itself.
"We're good at making movies and television shows and theme parks and cruise ships and the like, we've just never managed to demonstrate much skill on the publishing side of games," he said.
It's not a view shared by one of the company's former key games creatives, Warren Spector, who told VGC in a recent interview that Disney should "absolutely" still be in video game development.
The renowned designer, whose CV includes Deus Ex, Thief and System Shock, spearheaded Disney's most recent push into video games with his development house Junction Point Studios, which created the Epic Mickey series.
Asked if Disney should still be making games, the Deus Ex director said: "Absolutely. With the properties they control, I think just being a licensing organisation is a real shame."