Disney Dreamlight Valley's latest update adds two new characters and a 'Premium Shop'
The Festival of Friendship update also improves storage options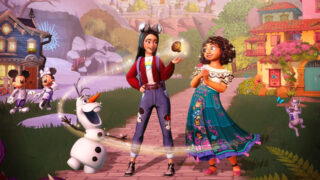 The latest major update for Disney Dreamlight Valley rolls out today.
The update, titled Festival of Friendship, will go live later today and adds two new characters – Mirabel from Encanto, and Olaf from Frozen.
It also promises to address one of the most frequently requested changes, by giving players larger storage capabilities as well as the ability to auto-sort items in storage.
The new feature that may prove to be the most divisive, however, is the addition of a new 'Premium Shop', which offers exclusive items in exchange for the in-game premium currency Moonstones.
Until now, Moonstones were only used to unlock the second tier of the Star Path, the game's Battle Pass equivalent, but now they can be used to purchase clothing, furniture, premium house skins and other items which aren't otherwise obtainable in the game.
To account for the arrival of the Premium Shop, daily Moonstone chests in the game now give 50 Moonstones instead of 10.
The full update notes are as follows.
Disney Dreamlight Valley – Festival of Friendship patch notes
New content and features
"The Forgetting" Main Story continues: A snowstorm is brewing in Frosted Heights
New Character: Welcome the Valley's resident snowman, Olaf, with a warm hug.
New Character: As Disney celebrates the Wonder of Encanto around the world, Mirabel seizes the occasion to join the Valley, bringing with her Mini-Casita.
Celebrate Disney's 100th anniversary with a very special new Star Path inspired by real-world Disney100 items.
Take your reno outside and change the look of your fully upgraded house with newly added house colors or acquire premium house skins from the Premium Shop.
The Premium Shop opens! Use Moonstones to collect all sorts of exclusive, rotating cosmetic items like clothing, furniture, premium house skins and more. The Premium Shop content is separate from Scrooge McDuck's General Store (which will also have content additions regularly). Be sure to check out the Premium Shop often to discover the latest items to help you express yourself and design your village just how you dream it to be.
With the arrival of the Premium Shop, we have adjusted Daily Moonstone chests to increase the number of Moonstones they grant each day. They will now grant 50 Moonstones (previously 10).
Scrooge McDuck General Store has received a shipment of new goods! Got Star Coins from your recent Pumpkin Puff haul burning a hole in your pocket? Keep an eye out for new clothing and furniture items in his stock.
We've seen some of your storage rooms and we're both impressed and scared. Chests that are crafted at Crafting Stations now come in three different varieties, offering larger storage capacities.
While we appreciate the creative ways you've organized your chest hoards, we've added a little something to help. Craft customizable signposts to help remind you what's in a specific chest or mark your fave fishing spot.
Fridges now… fridge (well, minus the cooling). Furniture that is classified as storage – like fridges and cabinets – will now act as basic chest storage.
Capping off storage-palooza, we've added quality of life features that allow you to auto sort your items, as well as quickly transfer items between your inventory and storage with smart transfer.
Take that house reno back inside! You can now modify the look of doors inside your house based on ones you've collected, as well as adjust their placement.
We've improved wallpaper management to add more variety in your house. Now, you can adjust wallpaper on a wall-by-wall basis instead of selecting one style for the whole room.
Craft new Role Training Manuals to change the roles of your villagers. Whether you're maximizing your gardening potential or giving Goofy a new hobby, you don't have to feel locked into your past decision.
The Valley is more talkative… Don't worry, we didn't increase Donald's tantrums. All characters have gained additional daily discussion topics.
The g[REDACTED]
Top bug fixes and improvements
Kristoff's stall has received a slight overhaul. In previous updates, we made some changes to his stall, with a goal of striking a balance between making the shop more interesting and enticing (i.e. adding iron ingots), and ensuring that gathering rare materials isn't made trivial (i.e. adding a daily limit). We heard your feedback – especially about the change to coal – and kept iterating. As a result, we've tweaked the settings a little and brought back something you loved. The daily buy limit has been removed for coal and we've increased the buy limit for everything else at the stall (from 3-5 to 10-20).
Miracle Growth Elixir, Miracle Pickaxe Polish, Miracle Shovel Varnish, Miracle Fishing Bait (and their Even More Miraculous alternatives) have had their efficiency increased and the resources required to craft them reduced.
Various optimisations, including performance and stability improvements on all platforms.
The New Game button has moved to the settings menu and is now called Reset Game.
Fixed an issue causing players to be unable to navigate around the menu while cooking.
"Remembering Old Times" quest: Players should no longer encounter issues taking the photo necessary to progress in this quest.
"Stitch's Hobby" quest: The TV in this quest should no longer pose a progression blocker or disappear from the player's inventory.
Trash-clearing quests: Cleaning trash piles in Goofy and Merlin's homes should now result in successful progression in these quests.
"A Deal with Ursula" quest: After further investigation of this quest, issues involving placing the crystals on the pedestals should be fixed.
"The Final Trial" quest: Players should now be able to pick up the Falling Water to progress in this quest.
"How Far You'll Go" quest: The game should no longer crash when initiating a conversation with Moana to give her a fish.
"Magic Moments" quest: Reduced sushi quest requirement to resolve an issue some players were encountering.
"What Home Feels Like" quest: A new fix has been deployed to help resolve the pesky Glittering Herring bug. We will closely monitor this topic alongside the update launch, as we know this quest has been prickly for some players.
"The Definition of a Hero" quest: Making the asphalt and balloon arch should now progress the quest as intended.
"With Great Power" quest: The Crystal Key should no longer disappear or duplicate for players progressing in this quest.
"The Ceremony" quest: Players should now be able to take the final photo without getting stuck on the photo screen.
"A Space Ranger Reputation" quest: Buzz Lightyear and Ursula should now speak with each other, triggering the next step of the quest.
Fixed an issue which was causing some players' games to freeze when leveling up either the avatar or villager, most notably after talking with them.
Fixed an issue in which villager houses disappear and cannot be recovered.
The crafting menu should now function more reliably as an issue which would cause movement to be disabled after selecting an item and switching tabs has been resolved.
Improved the spawning of ground-based materials in certain biomes.
The mailbox will no longer display duplicates of received mail.
You can now purchase those pesky candles in Scrooge McDuck General Store!
And many more fixes.
Related Products
Other Products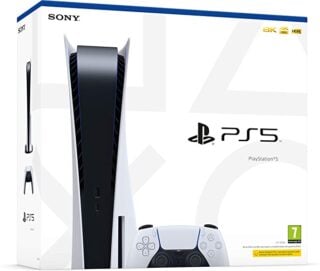 PlayStation 5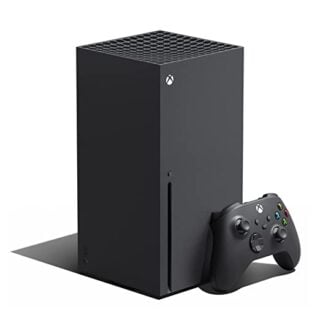 Xbox Series X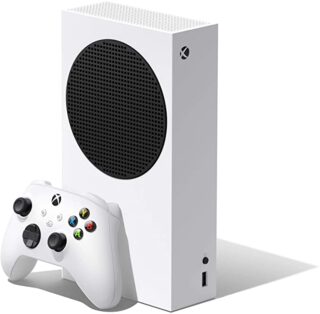 Xbox Series S
Some external links on this page are affiliate links, if you click on our affiliate links and make a purchase we might receive a commission.